Elliott H. Berger, MS, division scientist for 3M's Occupational Health & Environmental Safety division, will be presented with the National Hearing Conservation Association (NHCA) Lifetime Achievement Award in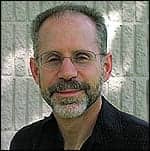 February 2013.
The award represents the highest honor given by the NHCA and is intended to recognize a lifetime of extraordinary accomplishment in the field of hearing loss prevention and in service to NHCA. The organization said that it is honoring Berger for "his significant and lasting contributions to hearing conservation and to NHCA as evidenced by his extensive body of quality work."
For over 35 years, Berger has been a driving force in hearing loss prevention research and training, establishing national and international standards and regulations, and personal hearing protection product development. Through his role at 3M (previously E-A-R and Aearo Technologies), Berger has helped direct the industry's approach to the prevention of hearing loss due to occupational and environmental noise.
Berger is also known as an author and editor of hearing conservation-related books, presentations, and articles, including an article for The Hearing Review in 2008.
Berger's acceptance of the Lifetime Achievement Award will take place at an awards luncheon during the NHCA's 38th Annual Conference to be held February 21-23, 2013, in St. Petersburg, Fla.
SOURCE: The National Hearing Conservation Association (NHCA)