Sanibel Supply announced a new partnership with EARWAYS Medical Ltd, a maker of ear-care solutions. This partnership will enable global distribution of the EarWay Pro products via Sanibel Supply's multiple channels. The EarWay Pro is said to be "a safe and efficient, yet simple, tool for cerumen removal, transforming earwax management."

The clinically tested device offers a new way for Otorhinolaryngologists (Ear, Nose, and Throat specialists) as well as certified healthcare professionals, including audiologists, general practitioners, and nurses to remove cerumen, the company says. Screening, diagnostic tests, and on-the-spot fitting of hearing aids are also "made possible right away," according to the company's announcement.
"We have prepared for this for quite some time now, so we are, of course, very excited to finally be able to announce our partnership with EARWAYS Medical for global distribution," said Jakob Skovgaard, Sanibel Supply A/S. "The great results of the actual earwax removal procedure, combined with its safe and easy use, the EarWay Pro has already resulted in quite the interest from hearing healthcare professionals all over the world."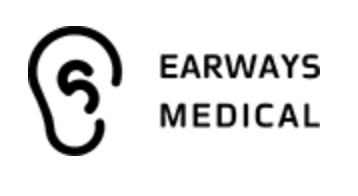 Yael Karlin, general manager of EARWAYS Medical, said, "We're excited to partner with Sanibel Supply and to be able to reach out to a wide international customer base, through Sanibel Supply's multiple channels. The collaboration with Sanibel Supply's online platforms in the EU and US provides healthcare professionals with accessibility to our innovative product globally, backed by fast worldwide delivery."
Dr Amir Kraitzer, Founder & CTO of EARWAYS Medical, noted, "The synergies between EARWAYS' product portfolio and Sanibel Supply's platform and customer base will improve the pathway to audiology and provide better ear care."
EarWay Pro, listed with the FDA and CE marks, is currently available on the Sanibel Supply web shops: https://www.sanibelsupply.com/wax-removal.html. For more information on EarWay Pro, visit: http://earwaysmedical.com/earway-pro/.
Source: Sanibel Supply, EARWAYS Medical, Ltd
Images: Sanibel Supply, EARWAYS Medical, Ltd