CareCredit, a California-based provider of promotional healthcare financing, has announced CareCredit Direct, a private and secure digital financing experience that allows patients to apply for same-day financing without leaving the hearing healthcare provider's office.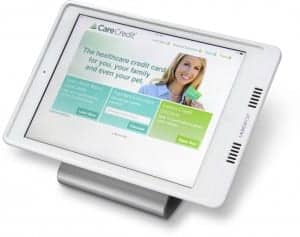 Developed to fit today's digitally-driven, on-demand world, the new resource allows patients and clients to apply for CareCredit privately in the practice and get a credit decision immediately. If approved,* cardholders can use their CareCredit credit card for same day services.
CareCredit Direct further enhances the CareCredit experience for providers, as well, by allowing patients to explore, learn about and apply for immediate payment options on their own. All of the information they need to make a decision and apply comes directly from CareCredit, streamlining the process for the provider.
The user-friendly digital financing experience is free to any provider that accepts CareCredit, and can be downloaded and registered to any patient-dedicated computer or tablet in the provider's office. The interface is easy to use and provides comprehensive financing information directly from CareCredit to clearly communicate the terms. CareCredit Direct also includes a payment calculator so patients and clients can quickly calculate monthly payments for various promotional financing options to find one that fits their budget.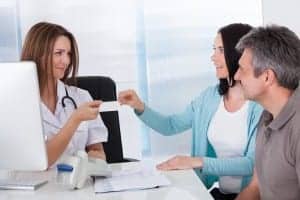 "The next generation of the patient financing experience is here to serve the more than 12,000 consumers who apply for a CareCredit card nearly every day." said Dave Fasoli, CEO, CareCredit. "This dynamic new tool exemplifies our ongoing commitment to supporting healthcare providers with resources that enhance the experience for their patients and clients. It also provides immediate access to the care they recommend by helping more patients fit care into their budget."
For nearly 30 years CareCredit, from Synchrony Financial, has helped millions of people pay for needed and desired healthcare expenses. CareCredit is a health, wellness and personal care credit card accepted through a national network of more than 195,000 healthcare providers and health-focused retailers.
*Subject to credit approval
Source: Synchrony Financial, CareCredit 
Image credits: CareCredit; © Andrey Popov | Dreamstime.com