Sycle.net is a Web-based practice management subscription service for hearing aid dispensers and audiologists. The service uses high-profile partners to create, transmit, and store records for hearing clinics of all sizes.
Maybe it is a bit apocryphal when company president Ridge Sampson says the concept and design of Sycle.net were "sketched out on napkins in coffee shops." But the company was built out of the founders' personal savings and with the help of friends and families, and it does provide audiology and hearing clinics with a management and record-keeping tool that is both affordable and reliable. It is flexible too.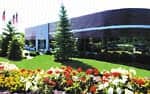 Sycle.net offers a full range of electronic record management services.
"We now have 600 clinics signed on with us, which equates to 2,000 users," says Sampson. "We have everything from the mom and pops up to the super users."
Sycle.net's management tools are so well designed, says Sampson, that users can expand the number of patients they handle, or even expand the number of clinics they operate, without creating information logjams.
"Most clinic owners can go up to about five clinics and then they hit a ceiling where they cannot manage beyond that size. It is just too hard for them to manage the multiple databases," says Sampson.
With Sycle.net all those multiple databases can become a single, integrated database that links multiple clinics together and yet lets them operate individually too.
"We had someone join us with seven clinics, and within a year they were operating 31 clinics," says Sampson. "Take them onto Sycle.net and expansion just becomes a breeze overnight."
How They Did It
Essentially, Sycle.net uses the Internet to provide practice management and direct mail marketing tools for audiology clinics. Using the service, clinics can schedule appointments; track patient outcomes, purchasing, and receipts; keep a record of no-shows; and automatically send warranty and service notices to customers. If requested, Sycle.net will even send patients a birthday card. The record keeping is done with easy-to-understand templates that require the appropriate clinic employee simply to fill in the right blanks and click on the right links.
From there, the software helps track patient follow-ups. Financial records are compiled and stored electronically too. A business owner on vacation only has to log on to the service and execute a few clicks to check sales and receipts for that week or that day. Importantly, the service has the encryption and firewalls to comply with HIPAA (Health Insurance Portability and Accountability Act, a 1996 federal law protecting patient information transferred electronically).
Support and Sales
Randy Drullinger is Sycle.net's chairman. While Sampson oversees the technical software side of the business, Drullinger handles support and sales.
Drullinger says Sycle.net is in the forefront of a new line of companies that rent software to end users rather than sell it. The software upgrades become part of the rental price.
What Sycle.net does is rent the use of its software to subscribers for a monthly fee, typically $149. The clinics do not buy the software; they do not install it on their computers. They access it over the Web. Reports and other records can be downloaded for use at the clinic.
Sycle.net has partnered with IBM Corporation to provide the servers that run the software. The records for the clinics, the clinical archives, are maintained and protected by IBM, says Drullinger. The records and the bookkeeping are all downloadable to Excel through QuickBooks, another Sycle.net partner. For a modest fee, a third major corporate partner, WebMD, will handle all third-party billings and transmit receipts to the clinic.
Sycle.net acts as the Web portal to accomplish all these services, Drullinger says. Sycle.net users do not have to sign on to separate Web sites. Sycle.net is now implementing a feature, says Drullinger, where online purchases of audiology-related equipment like amplified phones and bed shakers can be accomplished in the audiologist's office while the patient is there to approve them. If Sycle.net subscribers want to upload existing files into their online archive, they can do that too.
It's In the Mail
Drullinger says the inspiration 3 years ago to use the Internet to access the Sycle.net software and make it available to end users is one reason the company has prospered. All an audiologist needs to get going with Sycle.net's electronic practice management system is a computer with an Internet connection, even a dial-up service, and Microsoft Internet Explorer. From there, it is only a matter of signing on and learning to use the Sycle.net templates and other tools.
But record keeping is only half the picture. Sycle.net also offers a direct mail marketing tool that allows a clinic to send automatic warranty expiration and service reminders to customers. Any mail the audiologist wishes to send patients to keep them as customers can be automatically sent, including birthday cards.
Drullinger has spent two decades in the audiology industry. Sampson's background is in online advertising. Together they saw what Sycle.net could become.
"I understood what I needed to do to basically run the clinics," says Drullinger, recalling the days when Sycle.net was conceived. "But the piece that really triggered the thought was that we could go online and manage the clinics—and then we realized, by the way there is this Internet mail system. Ridge really breathed life into that idea."
Sampson agrees it was the synergy between Internet management and Internet marketing that gave Sycle.net the completeness it needed to differentiate itself from other service providers.
"I had done some advertisements in the hearing industry. From what we knew, audiologists did not see themselves as marketers. Customer relationship management—CRM. Keeping that relationship with the customer is critical. We really automated that," Sampson says.
Functions
A quick trip to the Sycle.net Web site (http://www.sycle.net) reveals the four major services offered:
Scheduling—Appointments can be scheduled, and codes show which appointments are confirmed, not confirmed, completed, or no-shows. Patients can be searched for and other clinics accessed. The Appointments page is also the point from which to get into the Call List, Inventory, Receipts, Reports, Marketing, and Administration.
Business Reports—Quick Business Reports provide a snapshot of the practice, including gross and net units, binaural rates, selling prices, return rate, and more. A WebMD third-party billing feature is optional. "It will automatically populate a (CMS) form with the patient's name, what they were seen for, everything," Drullinger says. "You can send it electronically to WebMD, which will bill it for you. This makes reimbursement faster."
Marketing—Sycle.net automatically creates and sends mail. It is an optional service. Each piece of mail is event driven and aimed at retaining present customers as a top priority. The mail is handled by a bonded service. Each piece of mail bears the clinic's logo and address. If clients want to create their own mail, they can do so, and that letter or document will be added to the user's account. It will not be accessible to anyone else. For telemarketing, clients can automatically filter against the national Do Not Call list, Drullinger adds.
Administration—The Administration page contains customizable features to allow clients to look at each clinic's weekly and daily results. Staff member calendars and clinic schedules are broken out individually.
Flexibility
Drullinger says Sycle.net's clients, through their requests for new options, have made the service better as it has grown. The company always listens, he says.
"Because the software is modular and housed online, it has got better with more users. We don't have to ship you a new disk when we make an improvement, it's all online. When there are big new features, we alert you to them."
He says one client wanted a report feature that would allow him to see which customers had responded to his device servicing notices and which ones had not.
"He wanted a list of everybody who had not responded," Drullinger says. Now such a list is a Sycle.net feature. "It gives you information that used to take days to get in just seconds. It all downloads to Excel. You can drop it into Excel and use it and manipulate it any way you want to."
Ridge Sampson says the name Sycle.net was meant as a composite of "System" and "Cycle." The idea was that the company formed "a circle relationship with the client, a loop with the client," he says.
Sampson says audiology was chosen as the target business for the Sycle.net software because the expertise was on board and because "audiology was a small enough niche that we could come in and do the job well."
Drullinger says the company will soon pass the $1 million mark in sales. He estimates it has already captured about one third of the available market.
"We're just hitting our stride," he says. "There are no bugs in the software. I think we're ready to step up and be a more high-profile company."
George W. Wiley is a contributing writer for Hearing Products Report.