On June 7, 2013, the local chapter of the Student Academy of Audiology at the University of North Texas (UNT-SAA), Denton, Texas, held its second biennial North Texas Audiology Conference.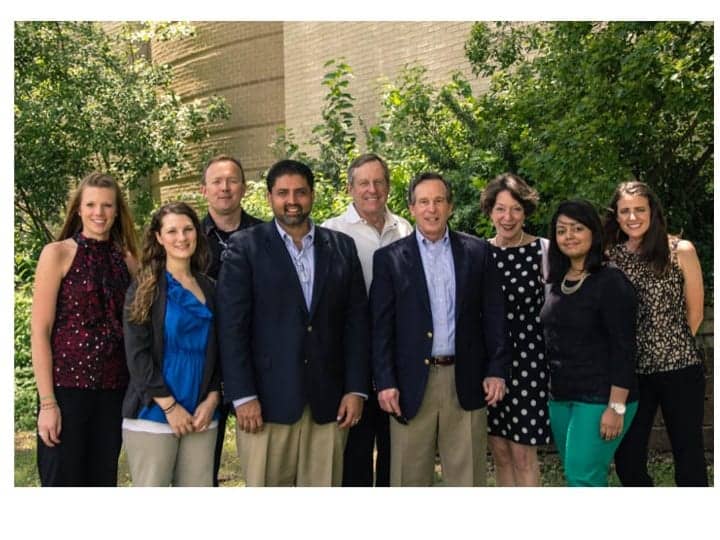 L to r: Jordan Traber, UNT-SAA Secretary; Nicole Baldus, UNT-SAA President; Brian Taylor, Unitron; Amyn Amlani, University of North Texas; Barry Freeman, Audiology Consultants, Inc.; Harvey Abrams, Starkey Hearing Technologies; Debbie Abel, American Academy of Audiology; Aneeq Amin, UNT-SAA Treasurer; Paige Layden, UNT-SAA Vice President.
The theme of this year's conference was "Practice Management," which provided attendees with coding and reimbursement guidelines for audiological services, professional development and retention, the need for audiological rehabilitation as part of service delivery, strategies for enhancing practice brand and value, and improving hearing aid adoption rates. Conference speakers included Debbie Abel, Barry Freeman, Harvey Abrams, Brian Taylor, and Amyn Amlani, respectively. The North Texas Audiology Conference was sponsored by 9 corporations and drew 67 attendees from Texas, Oklahoma, and New Mexico.
UNT-SAA is a student organization that serves as a collective voice for students and advances the rights, interests, and welfare of students pursuing careers in audiology. The UNT-SAA introduces students to lifelong involvement in activities that promote and advance the profession of audiology, and provides services, information, education, representation and advocacy for the profession and the public.
SOURCE: UNT-SAA