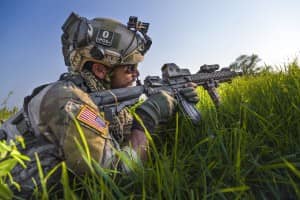 War is loud…and soldiers suffer the consequences. According to a news post from Ryan Bradley for The New Republic, the #1 disability among war veterans isn't post-traumatic stress disorder (PTSD)—it is hearing loss.
Bradley reports that roughly 60% of soldiers returning from Iraq and Afghanistan—some 600,000 vets—have permanent hearing loss or tinnitus (chronic ringing in the ears). Further, hearing loss is the fastest-growing of all postwar disabilities, and this "disability" has more than doubled among vets over the past 10 years.

For veterans hoping to return to the work force here on the home front, hearing loss can diminish productivity and, as outlined in the New Republic blog, it can lead to job loss, high stress, social anxiety, depression, and early-onset dementia.
For details, read the full article on The New Republic website.
Source: Ryan Bradley, NewRepublic.com