For June, which is Alzheimer's and Brain Awareness Month, the Better Hearing Institute (BHI) suggests this month is a good time to engage in discussion with patients about the link between hearing loss and dementia, and other issues related to cognitive function.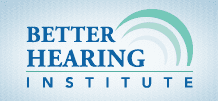 BHI has a special Question & Answer page posted this month to address frequently-asked questions about hearing loss as it relates to cognitive function.
To provide Hearing Review readers with some helpful information at-a-glance, we have compiled this brief slideshow of BHI's list of 7 health concerns that illustrate how hearing loss is linked to a number of health issues–many of which involve brain function.
[metaslider id=31313]
Source: Better Hearing Institute (BHI); the Alzheimer's Association
Image credits: Better Hearing Institute; © Monkey Business Images; © Sonya Etchison; © Mystock88photo; © Vitaliy Smolygin; © Kiosea39; © Supachai Salaeman | Dreamstime.com