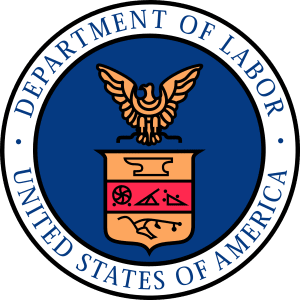 The United States Department of Labor (DOL), Office of Apprenticeship, awarded the International Hearing Society (IHS) Certification for new National Guidelines for Apprenticeship Standards (National Guideline Standards) for the occupation of Hearing Aid Specialists. The letter received from the Office of Apprenticeship states, "These new National Guideline Standards reflect the International Hearing Society's commitment to promote the highest standard of excellence in registered apprenticeship."
The Hearing Aid Specialist Certified Apprenticeship is a competency-based program that will enable candidates to complete the certificate in less than two years if they have proven readiness as verified by their supervisor. The registered apprenticeship program is intended to provide a path for standardized training for hearing aid specialists; provide career matching services to ease the burden on employers to find qualified candidates; and help employers through additional incentives to utilize the DOL registered apprenticeship system. At completion, apprentices will receive a certificate of training from the DOL which is recognized across the country and often globally.

"As a Society created over 60 years ago to ensure high-level educational standards for hearing aid dispensing professionals, IHS is incredibly honored to be awarded this prestigious certification from the DOL for the Hearing Aid Specialist Registered Apprenticeship," said IHS Executive Director Kathleen Mennillo, MBA. "It remains our highest priority to promote excellence in training and education for hearing aid specialists. IHS staff and volunteer leadership spent considerable time working with the DOL to build a concrete program that will help grow the professional pipeline while establishing much-need national standards to elevate the profession. It is a win-win for our members, those who own hearing care offices, and most importantly, the millions of individuals in need of hearing care services."
IHS will begin rolling out an implementation plan that includes working with each state to provide instructions for adopting the program. IHS members will receive information in the coming weeks on how to utilize the DOL registered apprenticeship system to train new apprentices, as well as details about the many benefits of the program.
The International Hearing Society (IHS) is a membership association that represents hearing healthcare professionals worldwide. IHS members are engaged in the practice of testing human hearing and selecting, fitting, and dispensing hearing instruments and counseling patients. Founded in 1951, the Society continues to recognize the need for promoting and maintaining the highest possible standards for its members.
For more information visit www.ihsinfo.org.
Source: IHS