Beltone has received an "A+" rating from the Better Business Bureau (BBB), the organization's highest possible accreditation grade, for the second year in a row.
The A+ rating represents BBB's confidence that the accredited business is operating in a trustworthy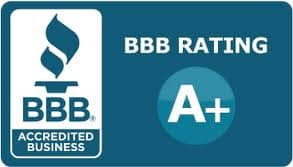 manner and will make a good faith effort to resolve any customer concerns filed with the organization.
As with all businesses accredited by the BBB, Beltone must adhere to the BBB's "Code of Business Practices," a comprehensive set of policies, procedures and best practices on how businesses treat consumers. The standards call for building trust, embodying integrity, and advertising honestly and truthfully.
To maintain their accreditation, a business must be transparent, honor their promises, be responsive to customers, and take care to safeguard customer privacy.
"Accreditation in the BBB is by invitation only," said Eric Pinto, vice president, Business Relations of the Better Business Bureau serving Chicago and northern Illinois. "And only those businesses that meet our high standards and pass the review process are approved by our Board of Directors."
"We are proud to be designated as a top-rated BBB Accredited Business," added Todd Murray, president of Beltone. "In today's world, it is imperative that our customers know how seriously we take our commitment to excellence in hearing care and patient satisfaction. Achieving BBB accreditation exemplifies our dedication to that goal."
SOURCE: Beltone