By Archelle Georgiou, MD
Every crisis has a silver lining and one of the clear frontrunners during the COVID-19 pandemic is the increased use of virtual healthcare visits, also called telehealth. The technology for getting medical care over the Internet has been available for more than 20 years, but use of the technology was low until the pandemic severely restricted providers and patients from having face-to-face visits.
A McKinsey survey published in April showed that last year, only 11% of U.S. consumers used telehealth services. This year, that number quadrupled to 46%, with an even higher percentage of people saying they are willing to try it in place of going into the doctor's office. Not only are patients getting more comfortable with virtual visits, 64% of doctors report being more comfortable with telehealth, as well.
Additional statistics show telehealth won't fade away as the pandemic situation improves. According to a recent survey by UnitedHealth Group, in March (the start of the pandemic) 45% of consumers said convenience was their primary reason for using the technology. By May, that number grew to 66%. This positive response from patients suggests that virtual visits are here to stay.
I am thrilled that telehealth is finally becoming mainstream. It is convenient, quick, and in the COVID-19 era, safer than a face-to- face interaction. I believe hearing healthcare providers, in particular, are well positioned to benefit from this trend. However, as we move in this new direction, it is important to keep in mind that both professionals and patients are all on their own learning curves.
Telehealth requires understanding and mastering new interpersonal skills. There's a big difference between looking at somebody on a screen and sitting face-to-face in the office. Where do you look on your screen to make eye contact so that the patient senses that you are listening and fully engaged? How do you handle the rhythm of the conversation and avoid awkward pauses while not interrupting? What are the verbal and non-verbal cues that let you know that a patient is anxious or uncomfortable? How do ask personal and sensitive questions in a respectful way that gives you the information you need, while also maintaining a level of comfort and privacy for the individual? This all takes practice, patience, and experimenting with new techniques to get it right.
Patients, too, have to practice and learn new skills. Before a virtual visit, send an electronic reminder encouraging them to:
Download any necessary apps and test the connection before their scheduled appointment time.
Identify a quiet, private location for the visit.
Expect to turn on the video function.
Be prepared with a list of 2-3 questions and concerns they want to discuss.
Telehealth visits are not a replacement for ALL visits but they expand how you can serve your patients safely, conveniently, and efficiently. The rapid adoption of virtual care across the healthcare industry is a clear signal that there's no going back.To help Starkey's customers get up to speed on telehealth, as well as other opportunities in this "new normal," we've created a library of resources here.
We welcome your questions and also invite you to share your telehealth insights, experiences, and best practices with us.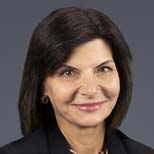 Archelle Georgiou, MD, is the Chief Health Officer for Starkey. She is responsible for Starkey's initiative to improve individuals' overall wellness and quality of life through our products and better hearing. She develops and maintains strategic relationships within the medical community, oversees the Healthable features embedded in the company's hearing aids, and brings hearing health to the forefront of overall health. She earned her medical degree from the Johns Hopkins University School of Medicine and served as a senior executive and the Chief Medical Officer of UnitedHealth Group from 1995 to 2007. Since 2008, she has used Georgiou Consulting as her business platform to coordinate a diverse portfolio of relationships, clients, and projects that ultimately improve health and the healthcare system.