Eversound, a company providing hearing technology and interactive programs to senior living communities, announced the launch of the "first fully facilitated tele-audiology hearing health program in the United States." Eversound plans to roll out the new telehealth service to their more than 1,200 US senior living community customers who serve approximately 130,000 residents.
Based on insights gained directly through working with senior living communities, the company realized "the critical need for a community-driven approach to hearing health services."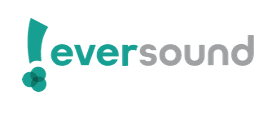 "We started Eversound to improve the quality of life for individuals with hearing loss who live in senior living communities," said Jake Reisch, CEO of Eversound. "Our expansion into the hearing health space is a natural next step to help more residents and to help our communities."
One of the company's first steps in pursuing a future in hearing health was to promote Andrew Hebert to Chief Operating Officer (COO). Hebert, formerly the President of EarQ, a national network of independent hearing care providers, joined Eversound in January 2021, bringing more than a decade of hearing health experience to the organization.
Unlike any other hearing programs available to support the senior living population, Eversound's program combines "a dedicated hearing care team, online telehealth capabilities, and on-site professionals to facilitate hearing care." The resident and their family members – even those who may live out of town – can meet virtually with a licensed hearing health professional, while a trained Eversound care facilitator guides and supports them on-site, according to the company's announcement. This includes free testing, evaluation, counseling, trial and fitting, follow-up visits, and ongoing product maintenance.
The company says it is "on a mission to destigmatize hearing health care and even make it fun." For example, Eversound hosts on-site events where residents learn about hearing health and the benefit of hearing aids by participating in group games and quizzes. As a result, residents are more engaged in the testing and fitting process and excited about reconnecting with people again, according to Eversound.
"We've been pleased to be able to provide comprehensive hearing health to residents through Eversound and are happy with the results," said Alicia Fenstermacher, Vice President of Purposeful Living, Presbyterian Senior Living. "Many individuals want to deny that they may have a hearing deficit. They also don't want to leave campus to see a specialist. The discrete on-site services that Eversound offers makes improving hearing health easier. They provide comprehensive services but also education for the residents and their families as well as the PSL team. They make obtaining and caring for a hearing device more manageable and customized for the individual. Their customer service is fantastic and residents appreciate all that they offer which helps improve quality of life. We are grateful to be a partner with Eversound."
The Eversound Hearing Health Program offers a range of rechargeable hearing aids and warranty packages, "concierge-level" on-site service to help manage device cleaning, and any minor repairs. The Eversound Hearing Health Program is currently rolled out in three specific markets with ongoing expansion planned.
Source: Eversound
Image: Eversound