BrightBenefits, a national dental and vision insurance organization, announced the launch of a hearing savings program. The discount program is available exclusively to members through a partnership with Your Hearing Network, a nationwide network of independent hearing care professionals.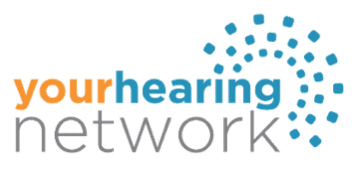 While not an insured benefit, the new offering adds value to BrightBenefits members by "providing deep discounts on a wide variety of high-performance hearing aids," according to the company's announcement. Members may now receive a free hearing exam and have access to licensed audiologists and hearing specialists across the country, the latest in digital hearing aids, as well as discounts on devices and accessories, extended warranties, and free hearing aid batteries for devices purchased through the program.
"This is great for members; it's a strong addition to our dental and vision plans," said Jennifer Hill, vice president, relationship management for BrightBenefits. "Through this hearing care program by Your Hearing Network, members now have access to even more ways to stay healthy and save money."
Your Hearing Network will guide participating BrightBenefits members through their entire hearing health journey, from the exam and products, to follow-up care, and customer service.
 "Hearing is a vital sense that connects us to our families, friends, and the world. Hearing loss is associated with important quality-of-life issues, such as self-esteem, social connectivity, and job productivity," said Dr Cindy Beyer, audiologist and vice president, contracting and compliance at YHN.  "The consequences of untreated hearing loss are life-altering and devastating, posing a significant risk to overall safety and well-being. The good news is that hearing aids today are remarkably effective. With artificial intelligence, Bluetooth capability, and wireless connectivity, hearing aids are very successful in improving hearing and communication, for even the busiest lifestyles."
This hearing savings program is available exclusively to BrightBenefits members. To get started, members can visit: https://yourhearing.com/plan/bright-benefits or call (833) 826-4705 with their BrightBenefits Member ID number ready.
Source: BrightBenefits
Image: BrightBenefits, YHN