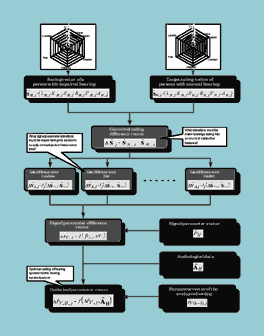 As a health care professional, you want what is best for your patients. So, when recommending better-quality hearing aids that will give your patients optimal results, it can be very frustrating when cost becomes a concern, or a barrier to acceptance. With digital technology averaging $2,000 per instrument, patients often settle for options that are less than optimal. Not because they cannot pay the total cost associated with optimal care—but because they are unable to immediately access the necessary cash or do not have enough available credit on their consumer credit cards.
Recent studies show that most Americans have only $300 available credit on their consumer cards, and find it difficult to comfortably write a check for more than $500 out of their monthly budget. And unfortunately, most insurance plans rarely cover the actual hearing aid. So, technology that costs over $500 can really put a financial strain on patients. Giving patients a way to pay with convenient, low monthly payments can be an ideal solution. And offering patient financing through CareCredit®, lets you do just that.
CareCredit gives your patients a wide variety of low monthly payment plan options including No Interest and Low-Interest Extended Plans. CareCredit payment plans have no up-front cost, annual fees, or prepayment penalties. As a result, more patients can get better quality hearing instruments that will give them greater satisfaction. Plus, by choosing to pay for care this way, patients can reserve their consumer cards for household or unplanned expenses.
A Plan for Every Need
There are two types of financing available through the CareCredit program: No Interest Payment Plans and Low-Interest Extended Payment Plan options. The 3-, 6-, and 12-month No Interest Payment Plans offer patients the ability to pay for care over time, without incurring any interest charges as long as the balance is paid off within the specified time period. The 24-, 36-, and 48-month Low-Interest Extended Payment Plan options are designed for patients who would prefer a longer time to pay and lower monthly payments. They are ideal for patients needing middle ear implants and otolaryngology procedures not covered by insurance. The loan is for a specified period—for example, 48 months or 4 years. And the interest rates are low for the patients, generally below 13%.
CareCredit is a revolving line of credit, and can be used not only for initial examinations and hearing aids, but also for additional care and charges including repairs, diagnostics, ALDs, and battery sales. Once patients are approved, they can use their credit line again and again, usually without having to reapply.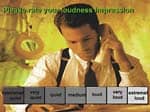 Benefits Your Patients and Your Practice
Offering CareCredit will give more patients a way to accept recommended care and optimal hearing aid technology. But it can also benefit your practice in other ways including reducing return rates and increasing revenue. And, with CareCredit, you receive payment within two business days, greatly improving cash flow. Plus, there is no responsibility or recourse to your practice if the patient is slow to pay or defaults. Once the patient has accepted credit, you are no longer involved in the financial relationship. By turning patient financing over to the financing professionals, you give your staff more time to focus on practice-building activities like delivering superior customer service.
Many practices have found great success in using the CareCredit program as a marketing tool to help practice growth and differentiate them from the competition. If you offer a No Interest payment option and your competitors don't, you will make it easier to do business with your practice—and attract more patients and referrals by providing a convenient way to pay for care. CareCredit provides practices with support materials such as payment charts, counter signs, and patient brochures to increase patient awareness. Some practices even promote the benefit of No Interest financing in their new patient materials and marketing and advertising activities.
Offering CareCredit can help you increase acceptance of optimal technology, reduce return rates, and increase cash flow and revenue. In addition, your patients will appreciate this added service and may become valuable marketing resources in terms of referrals if they are happy and satisfied with the hearing instrument they received.