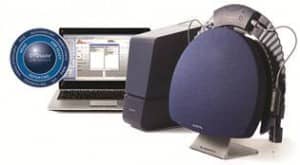 Otometrics, a hearing and balance solutions company in Schaumburg, Ill, has released new enhancements to its AURICAL®  fitting system. The enhancements are designed to give hearing care professionals a more efficient way to streamline the fitting process and provide clients with a better fitting experience.
"This latest release once again raises the bar on fitting efficiency," says Wendy Switalski, AuD, audiology development manager at Audiology Systems, which serves as the supplier of the product. "It's yet another example of the Otometrics commitment to ongoing product innovation and their continuous focus on end users, specifically, how they work and what they need. These new enhancements reinforce Audiology Systems' consultative approach to providing total solutions to our customers."
AURICAL is available through Audiology Systems, the exclusive distributor for Otometrics products in the United States.
 Source: Audiology Systems