Remembering a Fallen Leader
By Gay Davis, BC-HIS, Member NCHCP; Clell Hamm, BC-HIS, Member NCHCP; and Linda Jackson, Executive Director, NBC-HIS
Deborah G. Twisdale, BC-HIS, died on April 21, 2013 at age 60. She leaves behind a legacy in the hearing health industry that anyone would be proud of. Deborah became involved in the industry in 1993 near Raleigh, NC. From the very beginning, she was 100% committed to the profession, and was a tremendous advocate for all hearing professionals and all individuals with hearing-impairment.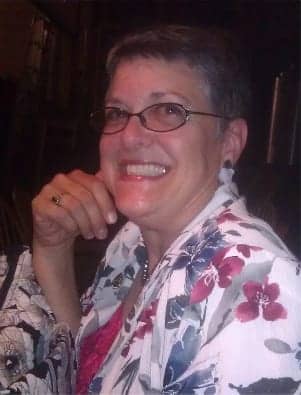 Almost immediately upon entering the field, Deborah joined the North Carolina Association of Hearing Care Professionals (NCHCP) where she shared her goals and led the Association to many accomplishments. She served in every Board position and chaired numerous committees, with her main emphasis on education.
Deborah served as President of the NCHCP from 2001 to 2004. Times were very trying and legislation concerns were rampant when Deborah took the reins. Her calm and focused leadership helped the organization become Chapter of the Year in 2006 by the International Hearing Society (IHS). She became an IHS member in 1996.
As one of the founders of the Mid-Atlantic Hearing Care Conferences, Deborah saw the importance of states in the same region sharing their thoughts and ideas. She ensured participants would receive excellent education during the conferences.
Deborah's focus on education and her commitment to excellence led her to become Board Certified in Hearing Instrument Sciences (BC-HIS) on September 24, 1998. As soon as Deborah stepped down from her role as President of the NCHCP, in 2004 she was elected as a director for the National Board for Certification in Hearing Instruments Sciences (NBC-HIS). Her leadership skills were recognized immediately by the NBC-HIS Executive Council. They elected her Secretary/treasurer in 2004. Deborah served in that position until elected Vice-chair in 2010. She served as Vice-chair from 2011 to 2012. She was elected to Chair of NBC-HIS in 2012. Shortly after she took over this leadership role, she had to resign due to illness.
When Deborah joined the NBC-HIS Executive Council, the organization was experiencing operational issues. NBC-HIS had separated from IHS in 2000, and was experiencing growing pains. Deborah spearheaded some major changes in the organization and helped get the organization on solid footing. She played a major role in the simultaneous transition of a new executive director and accounting firm. She worked tirelessly getting the organization ready to serve the needs of current and future certificants, and the well-being of the consumers who would utilize their services.
Deborah was a passionate hearing aid specialist who constantly sought improvement and excellence for herself and her colleagues. She earned our respect through her actions. In essence, she walked her talk. Deborah's compassion, integrity, and work ethic earn her a place among the exceptional in our field. Her contributions will have life-long impact on the hearing health industry. She is truly missed by all who knew her.