Foreword: This month, the National Institute on Deafness and Other Communication Disorders (NIDCD) is celebrating its 25th anniversary. Anyone familiar with hearing care and auditory research understands how important the NIDCD has been to our field's advancements in hearing science. The following is a short note from NIDCD Director Dr James F. Battey, Jr, about the NIDCD's progress during the past 25 years and what's exciting in the Institute's current and future research. An interesting timeline on NIDCD milestones and an infographic about 20 years of newborn hearing screening are also offered at a NIDCD website devoted to its anniversary. —KES
NIDCD: Celebrating 25 Years of Research Improving the Lives of People with Communication Disorders
By James F. Battey, Jr, MD, PhD
Over the course of the past 25 years, NIDCD-supported scientists have made astonishing advances in the NIDCD's mission areas of hearing, balance, taste, smell, voice, speech, and language. Numerous discoveries have expanded our knowledge base and led to improved diagnosis, treatment, and technology for people with communication disorders.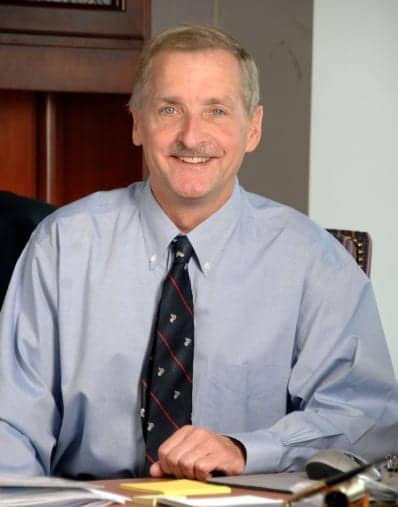 James F. Battey, MD, PhD
Genetics ranks high on the list of areas in which we've made significant progress. We've identified hundreds of genetic mutations linked to inherited hearing loss, with more than 90 genes mapped just in the past 10 years. These genes, and the proteins they produce, are helping us better understand how normal hearing happens in the ear and the brain and will lead to even more exciting discoveries when we learn how to harness their potential to pause or reverse some types of hearing loss.
Similar explorations in speech and language have turned up genetic mutations that are responsible for delayed language development in young children and that also play a supporting role in dyslexia and some cases of autism. Three gene variants associated with stuttering have also been identified, with more being explored.
Another promising research area is combating hearing loss by regenerating hair cells, small sensory cells in the inner ear. Our ability to hear relies on these hair cells, and defects in them or damage to them causes hearing loss. Recently, NIDCD-supported scientists developed a method to grow functional hair cells in the lab, and another group of our researchers used a drug regimen to regrow hair cells in a mouse model ear. Research in hair cell regeneration could one day offer a powerful treatment option, if not a cure, for hearing loss.
In the coming years, the NIDCD will also continue to focus on the development of devices that bring sound into the worlds of people who are profoundly deaf or hard-of-hearing. The cochlear implant, one of the most groundbreaking biomedical achievements of the past 30 years, was developed as the result of NIDCD funding. Two of those researchers were the recipients this year of the Lasker~DeBakey Award in Clinical Medical Research.
We're also discovering how to apply the technology of cochlear implants to the development of other neural prostheses for hearing, balance, and speech. These include auditory brainstem implants, which reconnect the ear to the brain in people whose auditory nerves have been surgically removed; vestibular implants to normalize balance by electrically stimulating the vestibular nerve; and brain-computer interfaces to help patients with locked-in syndrome translate thought into synthesized speech.
In taste and smell research, we'll be continuing to tackle questions about how the brain interprets sensory data, as well as mapping the functional organization of the neural circuits that mediate these senses. In language research, more precise imaging techniques such as voxel-based morphometry, will help us begin to understand the complicated neural networks that turn objects and words into speech.
Heading into our next 25 years, NIDCD-funded research is likely to produce more sensitive, individually tailored, and effective technologies for people with hearing loss. Our continued studies in genetics, and the rapid accumulation of knowledge about genes and their functions, mean that the era of precise genotype-based diagnosis may be at hand for many of the communication disorders we study.
About the Author. James F. Battey, Jr, MD, PhD, is the director of the National Institute on Deafness and Other Communication Disorders and serves as vice chairman of the National Institutes of Health's Stem Cell Task Force. He has held positions at the National Cancer Institute and National Institute of Neurological Disorders and Stroke. He received his Bachelor of Science degree in physics from the California Institute of Technology in 1974, and an MD and PhD in biophysics from the Stanford University School of Medicine in 1980.
Source: NIDCD. Used with permission.