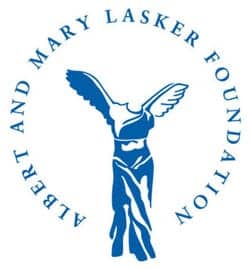 The National Institute on Deafness and Other Communication Disorders (NIDCD), part of the National Institutes of Health, announces the 2013 Lasker~DeBakey Award in Clinical Medical Research winners.
Two NIDCD grantees, Graeme M. Clark, AC University of Melbourne and Blake S. Wilson, PhD, Duke University, are being honored for their contributions to the development of the modern cochlear implant. The implant is a small electronic device that provides a sense of sound to people who are profoundly deaf or severely hard-of-hearing.
Ingeborg Hochmair, PhD, founder and CEO of MED-EL, Innsbruck, Austria, is also a co-recipient of the award.
Clark, of Australia, was funded during the years when the NIDCD and the National Institute of Neurological Disorders and Stroke (NINDS) were combined. Wilson is an American researcher who received funding from the NIDCD as well. Ingeborg Hochmair was also included in the joint award. She is an Austrian electrical engineer and entrepreneur who developed the first microelectronic, multi-channe cochlear implantl in 1977. She is the co-founder and CEO of cochlear implant company MED-EL
Since the first Lasker Award was presented in 1946, 83 recipients have gone on to receive Nobel Prizes for their scientific accomplishments.
In the award announcement in September, the Lasker Foundation lauded the efforts of these outstanding scientists who "created an apparatus that has transformed the lives of hundreds of thousands of people. Their work has, for the first time, substantially restored a human sense with a medical intervention."
"Throughout our 25-year history, the NIDCD has supported research to understand the basic underpinnings of how we hear, as well as technological advances to bring devices to those who can benefit from them the most," says James F. Battey, Jr., M.D., PhD, director of the NIDCD. "The cochlear implant is one of the most groundbreaking biomedical achievements of the past 30 years. We are honored to have supported these remarkable scientists, and we applaud them for their perseverance and innovation."
For more information on the award-recipients: Lasker Foundation
Source: NICDC