A team of Oticon (Somerset, NJ) employees showed their support for breast cancer awareness by joining more than 20,000 other cancer-fighters in the Susan G. Komen Race for the Cure held at Six Flags amusement park in Jackson, NJ, last month.
This is the sixth time Oticon employees have walked as a group in Race for the Cure events during October, National Breast Cancer Awareness Month. It is also the sixth year that Oticon has launched its "Pink with a Purpose" campaign in September and October in support of breast cancer research.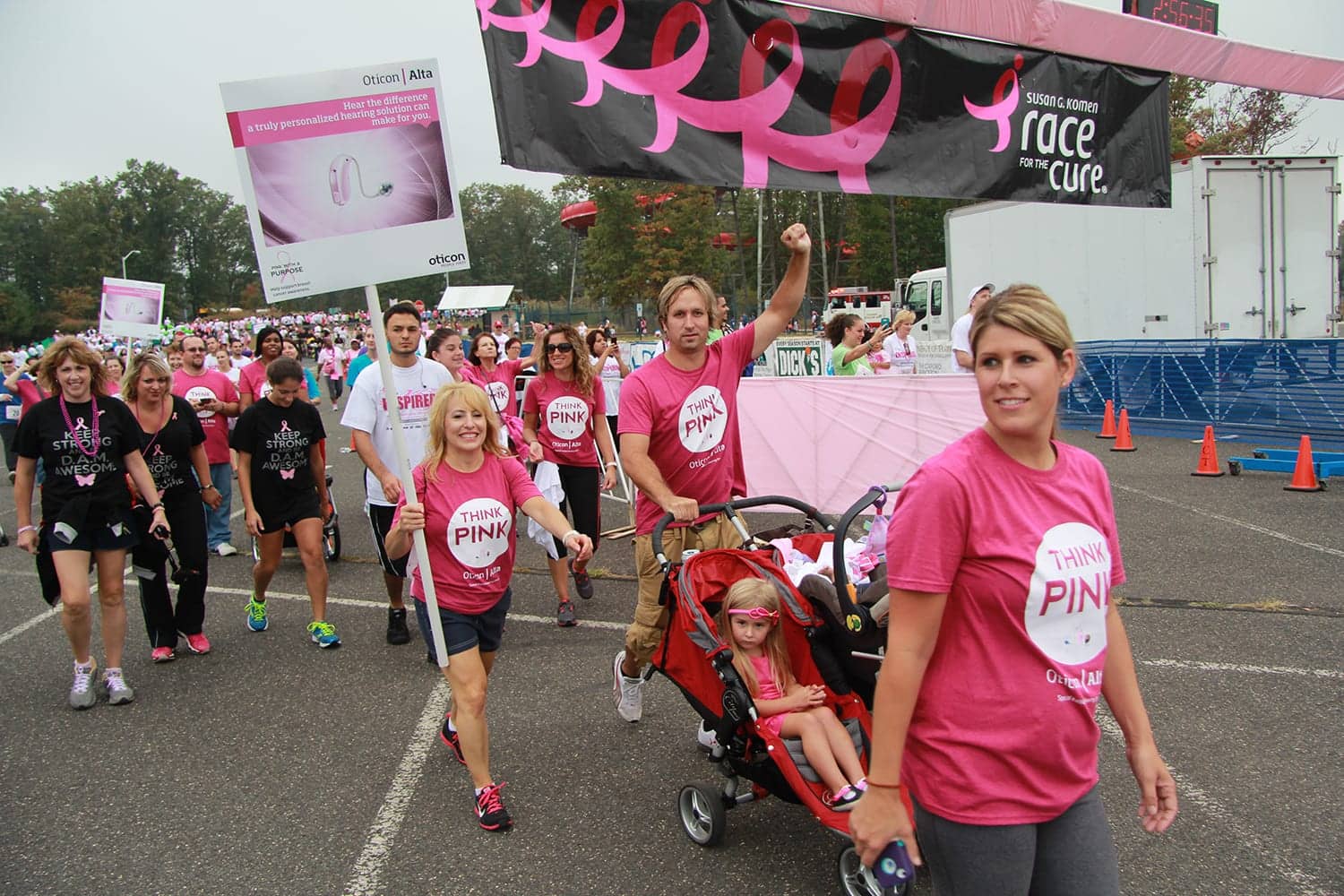 This year, Oticon Inc will donate a portion of the proceeds from the sale of the special edition "Alta Think Pink" and the entire Alta hearing aid family to the National Breast Cancer Coalition.
The Oticon "Pink with a Purpose" campaign benefits significantly from the grassroots support of hearing care practitioners nationwide who welcome the opportunity the campaign provides to engage and educate consumers in their local markets. Oticon also recently staged a special Think Pink day at the company's New Jersey headquarters where medical staff from Robert Wood Johnson Hospital provided breast health and wellness advice.
"We are proud to support a worthy cause that resonates not only with the entire Oticon family but also with our professional partners and their patients," says Nancy Palmere, senior marketing manager and organizer of the team walk and company-wide wellness event.
Source: Oticon