Starkey President and CEO Brandon Sawalich is named Executive of the Year in the 2023 Excellence in Customer Service Awards. The recognition is presented by Business Intelligence Group and recognizes those who are helping companies better communicate with their customers to provide a differentiated level of customer service.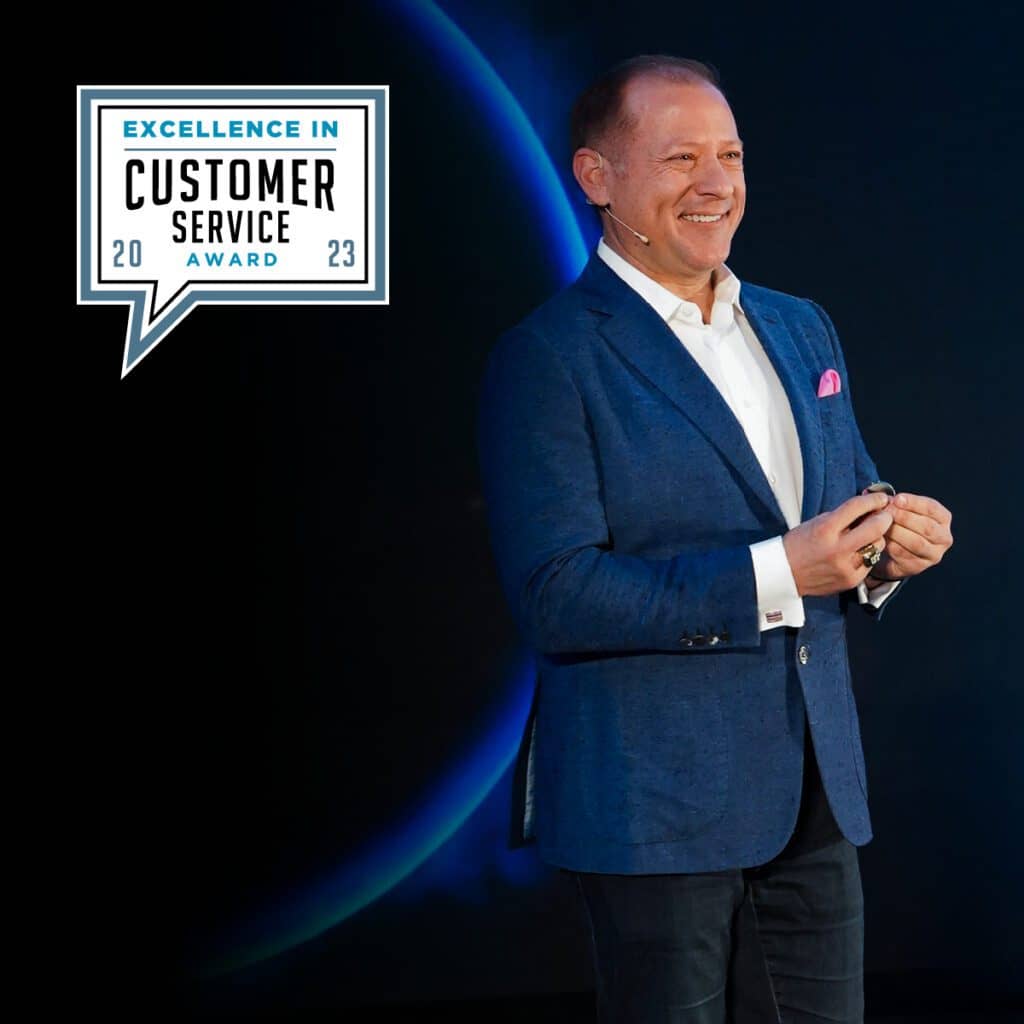 "Starkey's mission is to serve our customers better than anyone else, but there's a much deeper meaning to that seemingly simple statement," explained Sawalich. "Our customers are our partners in helping people around the world hear better, so they can live better lives. Our hearing technology provides the best sound quality, but without our customers, it wouldn't reach the ears of patients who need it most. I am grateful our partners in better hearing continue to put their trust in Starkey."
Sawalich started working at the company when he was 19 years old in the hearing aid repair department. In his time with the there, he worked in nearly every corner of the business. Named President of Starkey in 2017 and CEO in 2020, Sawalich now leads a global team of over 5,000 people. 
Most recently, Starkey launched Genesis AI—the most recent addition of hearing technology in the company's portfolio. The fitting software, Pro Fit, was designed based on input from hearing professionals around the globe.
To learn more about Starkey, visit the company's website.
Source: Starkey
Images: Starkey