Starkey announced that Founder and Owner Bill Austin has promoted Brandon Sawalich to President and Chief Executive Officer. Austin will retain an active and pivotal role as Starkey's Chairman.
Austin founded Starkey in 1967 and has grown the hearing technology business into a global enterprise, with more than 5,000 employees in over 26 countries around the world. A true visionary in the hearing industry, he has been a catalyst for reinventing the hearing aid by incorporating integrated sensors, artificial intelligence, and healthable technology into Starkey's products.
"It has been an honor to lead Starkey for the past 53 years as we have improved countless lives around the world through better hearing," said Austin. "Over the past several years, Brandon has emerged as a strong leader who possesses the strategic mindset and drive to move Starkey successfully into the future. His ability to build high-performing teams and push the boundaries of innovation makes him well-suited to fulfill our vision."
Sawalich began his career at Starkey in 1994. Over the course of more than 25 years, he worked his way through the organization while developing a deep understanding of the global market, technology, customers, and the patients they serve. As President, Brandon Sawalich has led teams through a very challenging period and still managed to initiate innovative product development, which will open new markets around the world. He believes hearing loss is a critical medical issue and is committed to improving people's lives through better hearing. As a result, products recently introduced "have earned more awards than any in the industry," including TIME Magazine's 2019 Invention of the Year.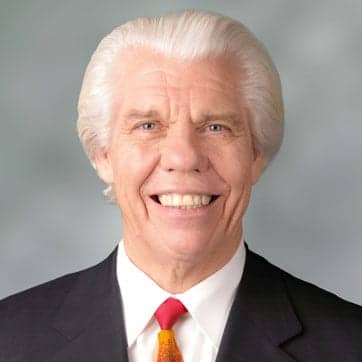 "I am honored to be entrusted with the tremendous responsibility of leading the best hearing healthcare company in the world," said Sawalich. "I thank Mr Austin for his guidance and mentorship over the decades. His vision and determination are invaluable, and I am privileged to continue to work alongside him and the wonderful people of Starkey. Starkey will continue to make the seemingly impossible possible as we embark on a new decade of hearing excellence, innovation, and limitless opportunity."
Source: Starkey
Image: Starkey