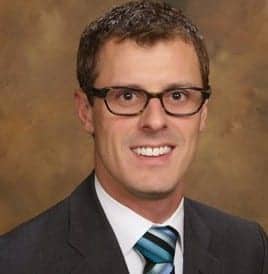 Fuel Medical, based in Camas, Washington, and named one of the fastest-growing private companies in Oregon and southwest Washington by the Portland Business Journal, has announced the addition of Kelly O'Keefe as its new Director of Digital Strategies.
According to Fuel Medical, O'Keefe will assume leadership of all activities related to the company's Web strategies, providing direction and growth for 2017. He brings with him over 10 years of industry experience working with both hearing aid manufacturers and hearing health professionals. He graduated from Marquette University's business school with majors in marketing and entrepreneurship.
Fuel reports that O'Keefe has already jumped in feet-first, bringing enthusiasm and a can-do attitude to the role. "My goals for 2017 include expanding Fuel's digital and online presence," said O'Keefe. "I want to bring innovative solutions to enhance patient engagement for our members. I also want to use data analytics to educate providers and patients in healthcare trends."
"We're thrilled Kelly made the decision to join Fuel," said Shawn Parker, Fuel co-founder. "His reputation and experience means he'll be an invaluable resource to our digital team and Fuel overall." Fuel co-founder Brendan Ford agreed with Parker, adding, "We've always wanted to work with Kelly but the stars never quite aligned. Now that everything has fallen into place, we're excited to have him as part of our leadership team."
Fuel Medical's mission is to build meaningful relationships with partners who are as passionate about patient care as the company is, and to provide them with a better quality of life through the implementation of best practices designed to improve efficiency and profitability. Fuel Medical provides customized patient education materials, marketing collateral, and business services to multi-specialty physicians, and is funded by elite manufacturers of medical devices and supplies.
Source: Fuel Medical