Startup, SafKan Health, introduces new FDA-cleared ear cleaning system
Unorthodox Ventures, an investment firm led by contrarian entrepreneur and Big Ass Fans Founder Carey Smith, announced a lead investment in medical device startup SafKan Health, which has developed the FDA-cleared OtoSet Ear Cleaning System. The $8 million Series A will help the Seattle-based company as it debuts OtoSet, with total funding to date of $13 million.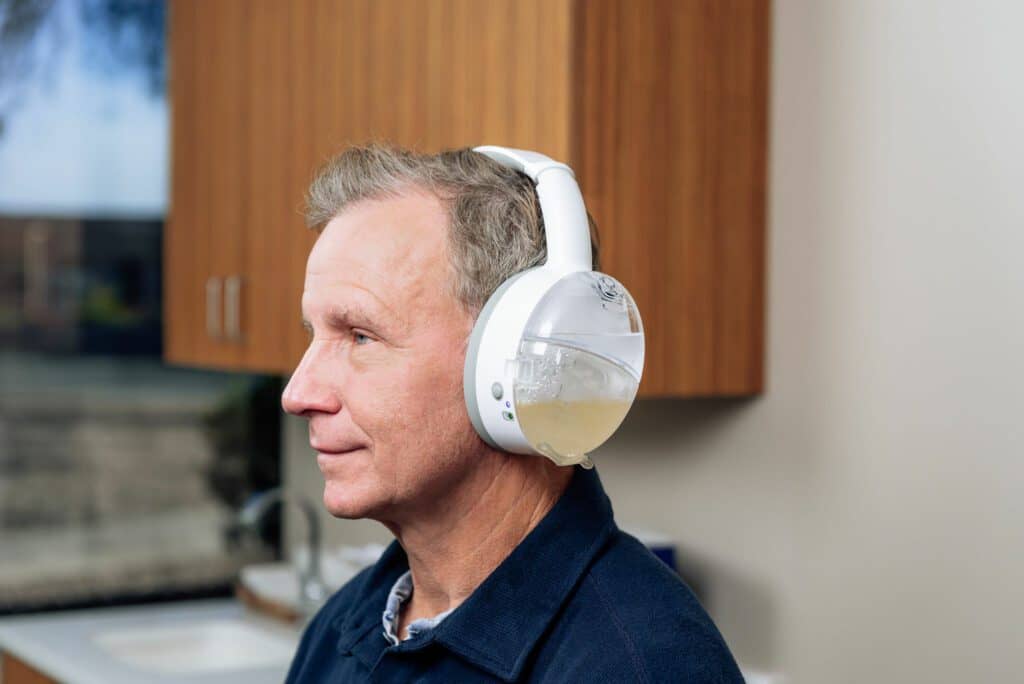 Now available, the device is reportedly the first automated ear cleaning system for the 35 million Americans affected by earwax buildup, including two-thirds of all nursing home residents.
Reportedly for decades, the medical standard of care has been the ear-and-bladder syringe, a device that squirts water into ear canals and requires clinicians to place buckets on a patient's shoulder to catch the drainage. OtoSet is said to simplify earwax removal, reducing the procedure time from 20 minutes to less than five.
OtoSet reportedly uses a novel system of irrigation and micro-suction technology, all built into an automated and wearable device resembling a pair of headphones and offer patients a safe, effective, and mess-free procedure, according to the company.
The device's cleaning cycle directs liquid from solution containers through disposable ear tips and toward the walls of the ear canals to break down earwax. Continuous micro-suction draws the earwax and liquid back through the ear tips and into disposable waste containers. According to the company, benefits include better hearing care by removing mild to severe ear wax quickly and safely, and combining and controlling automated irrigation and micro-suction.

"I've dedicated my career to transforming old technology for the modern era, from ceiling fans to hand sanitizer systems," Unorthodox Ventures Founding Contrarian Carey Smith said. "SafKan Health is doing the same with OtoSet."

To learn more about Unorthodox Adventures and OtoSet, visit UnorthodoxVentures.com
Source: Unorthodox Ventures
Images: Unorthodox Ventures