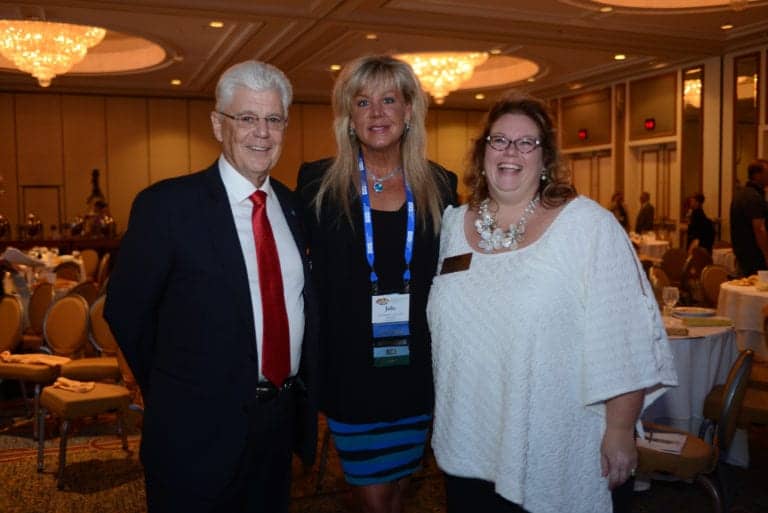 Julia Beall-McKelvey, owner of Hearing Instruments Inc in Camp Hill, Pa, donated a record-breaking $15,000 to the International Hearing Society's (IHS) advocacy fund in support of veteran-oriented initiative, Fit to Serve, reports IHS in a press release. Beall-McKelvey announced her personal donation during the 63rd Annual IHS Convention & Expo in Palm Springs  during late September.
The Fit to Serve initiative, founded by IHS, seeks to widen veterans' access to hearing healthcare services by enabling licensed hearing aid specialists to serve as providers to the Department of Veterans Affairs (VA), and allow veterans to receive care locally and in a timely fashion. According to the press release, in trying to access care through their closest VA clinics, many veterans are currently faced with long wait times for appointments, limited services, or long travel. (For more information, see David Kirkwood's Blogpage article published in the May 2014 Hearing Review.)
By supporting this initiative, IHS says that Beall-McKelvey also displayed her ongoing commitment to serving the veterans in her community, many of whom opt to seek care at their own expense through her practice rather than through the VA. But, she says, this should not have to be the case. "Our veterans have earned the right to receive high-quality healthcare and should be able to access hearing aids through their provider of choice," says Beall-McKelvey. "Hearing impairment can lead to depression, strain relationships, and contribute to more complex physiological conditions, among other things, and we need to do all we can to lift these heroes up."
Beall-McKelvey is a 17-year member of IHS and has been a licensed hearing aid specialist in Pennsylvania for 21 years. She owns and operates 35 Miracle-Ear franchise practices across the state, and  reportedly cares for more than 45,000 patients.
For more about the IHS Fit to Serve campaign, visit: www.ihsinfo.org or the Fit to Serve website at www.fittoserve.us.
Source: IHS