The third quarter of this year was a second consecutive record as the hearing instrument market continues to recover from the effects of the pandemic according to an announcement published on the British Irish Hearing Instrument Manufacturers Association (BIHIMA).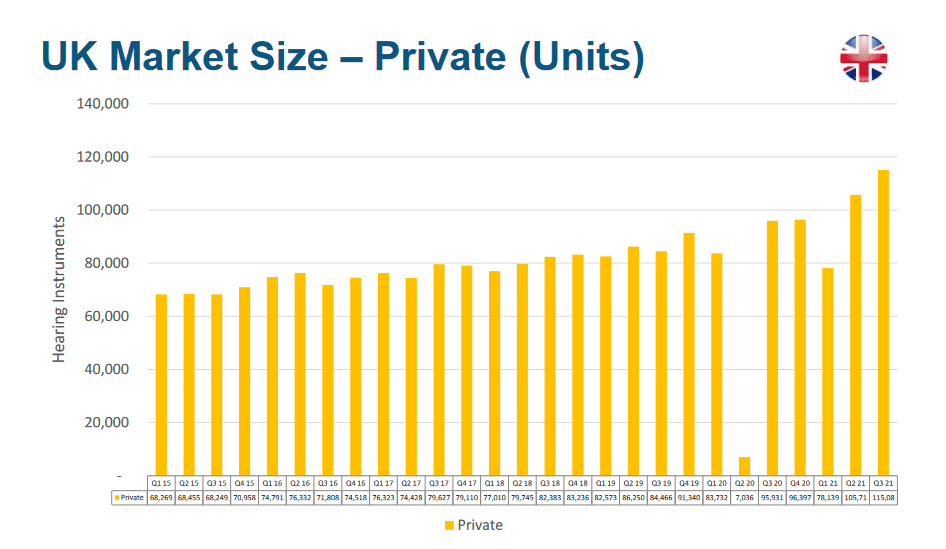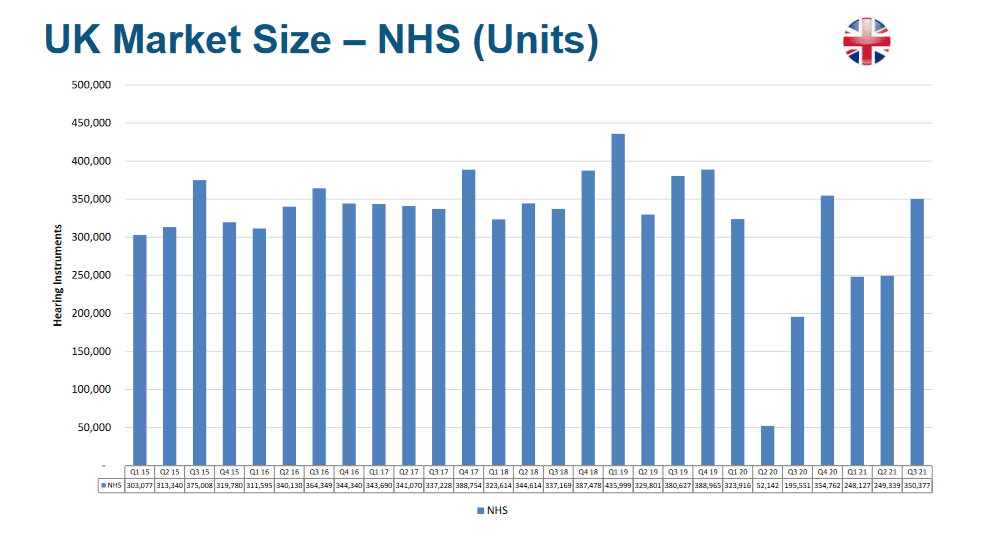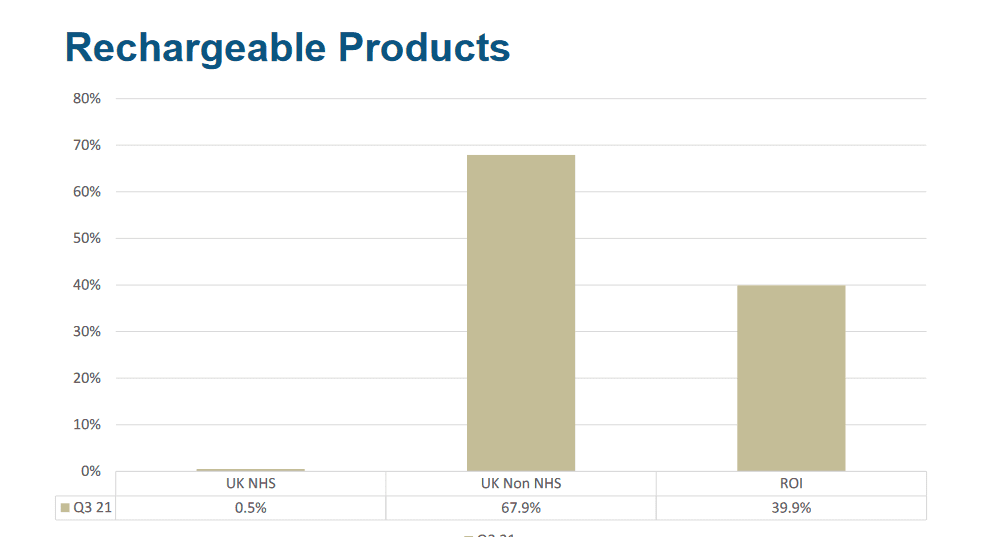 Paul Surridge, BIHIMA Chairman, said, "The industry is making strides to protect the environment as we move towards increased use of rechargeable batteries, most significantly in the UK private sector. We're pleased to see the NHS market is making a strong recovery and that, for the second consecutive quarter, we've hit record highs in both the UK private and Irish market."
Download the full market data results here.
As a "voice for hearing technology," BIHIMA regularly monitors the market and releases the results of its members every quarter. To keep up to date with the latest hearing instrument market information sign up to receive BIHIMA's quarterly results here.
About BIHIMA:
BIHIMA represents the hearing instrument manufacturers of Britain and Ireland, working in partnership with other professional, trade, regulatory, and consumer organizations within the healthcare and charitable sectors. It helps raise consumer awareness about the latest hearing technology and aims to influence government and policy makers to improve the lives of people with hearing difficulties.
Source: BIHIMA
Images: BIHIMA