The American Academy of Audiology (AAA) is seeking a new executive director after the departure of Cheryl Kreider Carey who has been with the organization since 1999 and has led AAA for the past 6 years. The Academy posted a notice for an executive search that states:
The American Academy of Audiology Board of Directors announces that they are initiating an executive search for a new executive director effective December 5, 2013. The Academy thanks Ms Carey for her service to its membership and the profession. Deputy Executive Director, Ed Sullivan, will serve as interim executive director as provided under the Academy Succession Plan.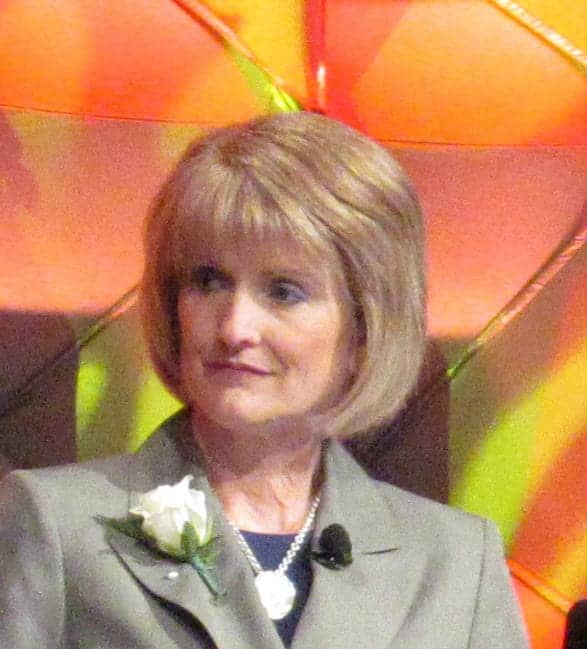 Cheryl Kreider Carey at AudiologyNow! 2013
Carey is the third executive director to leave the organization in 15 years, when Carol Fraser Fisk was hired as the Academy's first full-time executive director in 1998. Fisk resigned 2 years later to be replaced by Laura Fleming Doyle who departed in late 2006. At that point, Carey was deputy executive director until being named as AAA's permanent leader in late 2007.
When HR emailed Deputy Executive Director Edward Sullivan requesting comment regarding Carey's departure and a search for a replacement, he replied, "The statement on our website is our official comment." Although there was little explanation issued, it is known that Carey had received criticism from prominent audiologists, including several former AAA leaders, regarding the Academy's transparency, overall direction, and what some viewed as a failure to listen to thought-leaders in the profession and in industry.