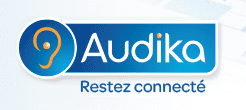 William Demant Holding (WDH), Smørum, Denmark, has entered into exclusive negotiations for the purchase of a controlling share (53.9%) of Audika Group SA, according to a company announcement. WDH—the world's second-largest hearing aid company and parent group for Oticon, Sonic, Bernafon, Maico, GSI, and others—is in talks with majority shareholder Holton SAS.
The takeover by WDH would assure the continuance of a decades-long supply agreement for hearing aids while enhancing the company's retail presence in France. Headquartered in Paris, Audika is one of France's largest hearing aid networks with about 460 outlets in the country. In 2014, Audika recorded revenue of EUR 98.7 million (US$113 million). According to Reuters, Audika sold 55 Italian hearing centers for about 7.1 million euros (US$8.1 million) in April to hearing aid distribution giant Amplifon, which is headquartered in Italy and is the parent company of Miracle Ear and Sonus. Two months later in June, Amplifon's Chief Executive Franco Moscetti expressed interest in buying the rest of Audika, but the French company declined.
William Demant says that its intention to acquire Audika is a natural continuation of the existing partnership between the two companies: "For decades, William Demant has been a supplier of hearing instruments to Audika, and under the assumption that the acquisition process will be successful, the partnership is bound to be strengthened even further," says the announcement. "We have great confidence in Audika's strategy, market position and management team, and we expect the current management team to stay onboard, including [the two co-chairmen and founding brothers] Alain Tonnard and Jean-Claude Tonnard."
"This project confirms our commitment to make this group we founded now nearly 40 years ago keep growing," said the Tonnard brothers in a press statement from Audika. "Building on William Demant Group, a world leader in the sector, we provide Audika with new means for the company and its teams to be able to continue our development in the long run."
If successful, the purchase of the controlling interest in Audika will, under French takeover regulations, commit WDH to commence a mandatory public tender offer for the remaining 46.1% of the outstanding share capital of Audika. Based on a price of EUR 17.78 (US$20.29) per share, the entire transaction is reported to amount to an equity value of EUR 168 million (US$192 million). The price of EUR 17.78 per share represents a premium of approximately 32% on top of the most recent stock price quoted on Euronext Paris, reports WDH, and a premium of approximately 46% compared to Audika's weighted average share price over the last 3 months.
According to WDH, Audika will launch an information and consultation process with the relevant employee representatives in accordance with French law. The acquisition of the controlling interest in Audika is subject to approval by the French competition authority. The mandatory public tender offer is expected to close in June 2015 at the earliest, or more likely in the second half of 2015.
Sources: WDH, Audika, and Reuters