Williams Sound, Eden Prairie, Minn., a global designer and manufacturer of wireless communication technology, has announced the appointment of Tony Braun as Vice President of US Sales.? Braun brings 20-plus years of sales and sales management experience in the audio-visual marketplace. His extensive expertise includes developing and managing cross-functional sales teams of direct sales professionals, technical sales engineers and external authorized resellers.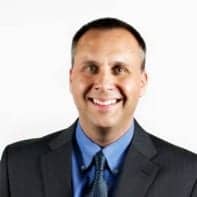 Prior to joining Williams Sound, Braun served as Vice President, Central Region Sales, for eInstruction, a leading, global education technology company, headquartered in Scottsdale, Ariz. Before that, he held the positions of Midwest Regional Sales Director for eInstruction and Account Manager-School Systems for Pearson Education.? ?
"We are very excited to have Tony leading our US sales efforts," says Paul Ingebrigtsen, president and CEO of Williams Sound. "He brings a fresh perspective and more than two decades of experience in product management, rep management, sales, and sales leadership. Tony will help us continue the strong sales momentum we have achieved and further strengthen our leadership position in the industry."?
Adds Braun, "I am very excited about my opportunity to lead the US sales team at Williams Sound. For more than 30 years, the Williams Sound brand has been synonymous with quality products and exceptional customer service—values that are core to my beliefs as well. I plan to leverage my experience in technology production and sales to help launch the company's exciting, new network-controlled audio products. I will continue to drive the spirit of innovation that has become the mantra of this great organization."
Source: Williams Sound