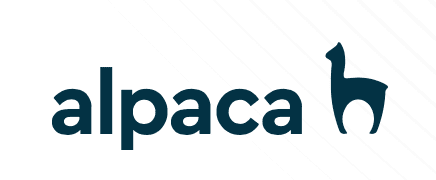 Sonova Holding AG, Stafa, Switzerland, has signed an agreement to acquire Alpaca Audiology, one of the largest independent networks of audiological care clinics in the United States, with headquarters in Springfield, Mo. Founded in 2011, Alpaca has over 500 employees and operates around 220 clinics across the country. The purchase price amounts to $310 million (CHF 285 million) on a cash and debt free basis and will be financed through the existing cash balance. The transaction is pending regulatory approval and expected to close before the end of Sonova's financial year 2021/22, according to the company.
With the acquisition, Sonova expands its direct consumer access in the United States, which includes the US hearing healthcare networks of Connect Hearing and the online patient referral platform, HearingPlanet. Sonova is also the parent group of Phonak, Unitron, and Advanced Bionics.
Alpaca's network of 220 clinics is mostly concentrated in three regions— Northeast, Midwest, and South—and has annual revenues of around $120 million. Last year, the group achieved an EBITDA margin (adjusted for transaction and integration costs) in the high teens, says Sonova. Headed by brothers Brian and Kevin Vesely and CEO George Swetlitz, Alpaca has about 13 brands throughout its dispensing regions, including:
Empire Hearing and Audiology (New York)
American Hearing Centers (New York, New Jersey, and Pennsylvania)
Hearing Health Connection (Pennsylvania, Florida)
Hear Michigan Centers
True North Hearing (Northeast)
Estes Audiology (Texas and Louisiana)
Taylor Hearing Centers (Tennesee and Arkansas)
Sound Advice Hearing Doctors (Missouri, Arkansas, Oklahoma)
Ohio Hearing and Audiology
Next Level Hearing Care (Virginia, Delaware, and North Carolina)
Concept by IOWA Hearing
MidAmerica Audiology Group (St Louis)
Darr Hearing (Indiana)
Last year, Alpaca also purchased Main Line Audiology Consultants in the Philadelphia area, and Hearing and Tinnitus Center in Long Island. In 2019, Hearing Review reported that Alpaca had merged with Belsono Management Group and its clinic groups Hearing Health USA and Ideal Practice Management Group.
"This is an exciting step for Sonova," said company CEO Arnd Kaldowski. "The addition of Alpaca Audiology to our Audiological Care business will significantly increase our presence in the US, the world's largest audiological care market. With the acquisition, we are doubling our network in the country, strongly expanding our consumer access."
Sonova's Audiological Care business reportedly offers professional audiological services through a network of more than 3,200 locations in 20 key markets worldwide, including Europe's second largest dispensing network, AudioNova, which it acquired in 2016. In the US, the business is mainly represented by its brand Connect Hearing, and has more than 500 employees in around 220 clinics.
The news follows the announced merger of two other hearing healthcare practice networks. In December, Consult YHN, a Demant company, merged with EarQ to form CQ Partners which is owned by Demant, the parent company of Oticon, Sonic, Bernafon, and Oticon Medical.
Goldman Sachs International acted as financial advisor to Sonova on this transaction.
Source: Sonova