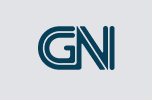 GN Store Nord, parent company of ReSound, Beltone, Interton, and Otometrics, reported strong fourth-quarter financial results, with an organic growth of 13% and EBITA of DKK 477 million (US$73 million) in Q4 2014. On the year, the entire company saw 9% organic growth. GN's overall fourth-quarter results were in line with analysts' guidance, and its full-year results exceeded analysts' previous estimates for the year.
In its hearing aid division, GN ReSound delivered 8% organic growth and EBITA of DKK 291 million (US$44.6 million) in Q4, bringing it's full-year 2014 organic growth to 8% and an EBITA of DKK 897 million (US$137 million). According to GN, this growth was driven by the launch of the first Made for iPhone (MFi) hearing aids, ReSound LiNX™ and Beltone First™, products that made the company the fastest growing hearing aid manufacturer in 2014. In 2015, the company set its guidance at more than 6% organic growth, with EBITDA exceeding DKK 975 million (US$149 million).
GN ReSound also announced that its fourth generation of 2.4 GHz technology, ReSound LiNX2™ and Beltone Legend™, will debut during March 2015 in all form factors in all primary markets. The new devices are said to combine connectivity opportunities with new features added to empower the hearing impaired. Surround Sound by ReSound™ will be enhanced by a new feature, Spatial Sense™, which is designed to take the localization ability of the user to an unprecedented level. According to the company, Spatial Sense utilizes the 2.4 GHz technology based ear-to-ear connectivity to effectively preserve the natural volume and timing of the signals that make it possible for the brain to localize the direction of the sound.
Meanwhile, GN's headset division, GN Netcom, is said to have achieved its strongest quarter ever with 20% organic growth and EBITA of DKK 201 million (US$31 million). Full-year organic growth ended at 11% and EBITA was DKK 521 million (US$80 million). Driven by 39% organic growth in Unified Communications (UC) headsets in 2014, GN Netcom reportedly established itself as the world's number-one company in the fast-growing market for UC headsets. The initial results of the launch of two new innovative key products, Jabra Evolve™ for UC and Jabra Sport Pulse™ Wireless in the Sports Audio segment, have been very strong in 2015, says the company. GN's guidance for GN Netcom is an organic growth of more than 10% with EBITDA exceeding DKK 565 million (US$86 million).
In February, GN issued a release reassuring investors that it would continue its supply agreement with Costco, the world's third-largest retailer that now accounts for about 10% of all US hearing aid sales, for Costco's Kirkland Signature line. The industry experienced a shake-up in April 2014 when Sonova decided to offer its Phonak brand at very aggressive prices to Costco, and ultimately ousted rival William Demant and its Bernafon brand from the retailer's offerings. GN also increased its supply activity with the Dept of Veterans Affairs (VA), which accounts for about 22% of all US hearing aid units dispensed, increasing its VA market share from about 7% to 12%.
For 2015, GN's guidance is an organic growth exceeding 8%, with EBITDA exceeding DKK 1.48 billion (US$226 million).