In the fourth quarter of 2021 (Q4 2021), the UK private market saw a slight dip in sales of 1% compared to Q3 of 2021, which had been a "record quarter," but the market still saw an overall annual increase in sales of 130,000 units in 2021, compared with 2020, up by 46% and up by 20% on 2019, according to an announcement from The British Irish Hearing Instrument Manufacturers (BIHIMA). 2020 and 2021 together were up 2% on 2019. This compares with a 37% overall increase for the United States (34% for the private market) in 2021, according to statistics from the Hearing Industries Association.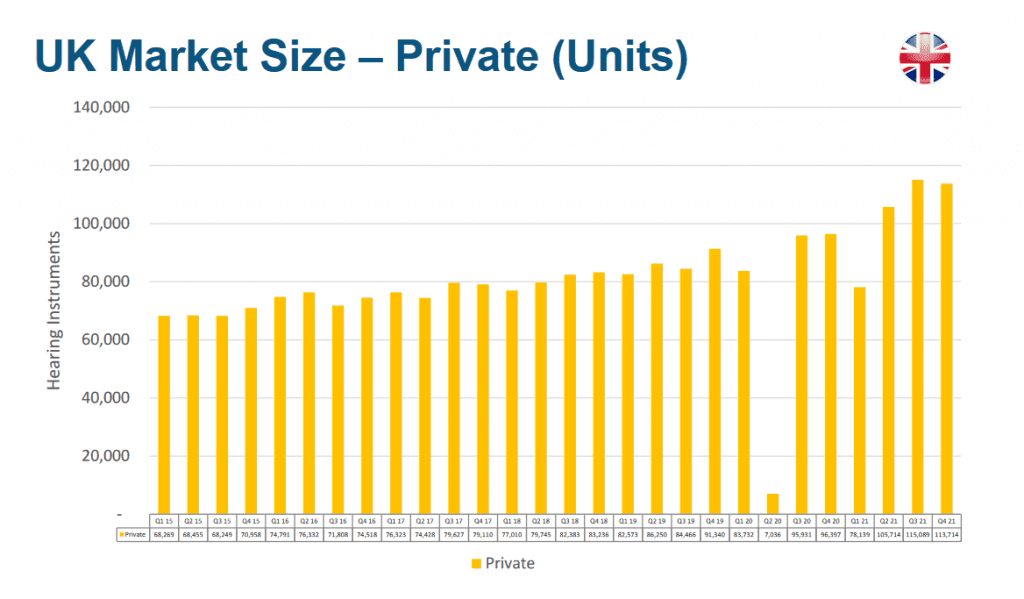 The Irish market fell slightly in Q4, by 3k units compared with Q3 2021, but sales were up by 4k compared with the fourth quarter in 2020. The year overall showed significant growth – up 29% on 2020 and up 35% on 2019, according to BIHIMA's report. There was a total increase of 15k units sold over 2020/2021 compared with 2019.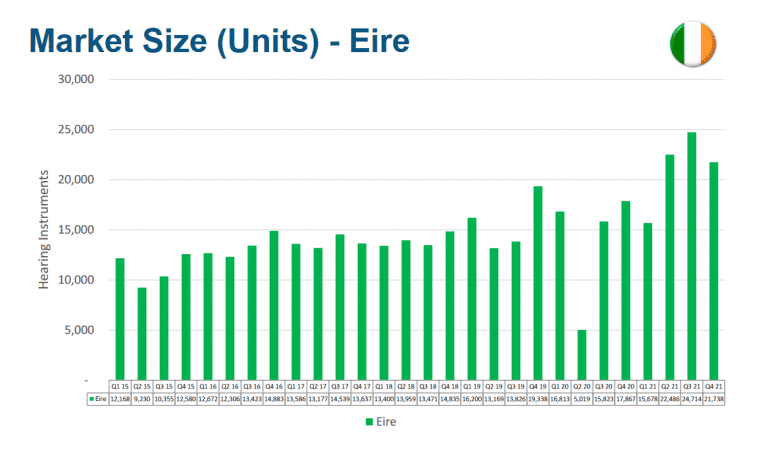 Public sector sales in the last quarter of 2021 demonstrated the continued strong recovery in NHS volumes, up 16.6% on Q3 2021 and up 5.5% on Q4 2019, pre-Covid. NHS sales for the whole of 2021 were up 36% on 2020 but were still below 2019 figures – down 18% – leaving room for more recovery, BIHIMA notes. Over 2020 and 2021 there was a total loss of 888K units compared to 2019. Before the pandemic we'd seen an underlying growth of 3.4% each year: this scale of growth is yet to return, according to BIHIMA.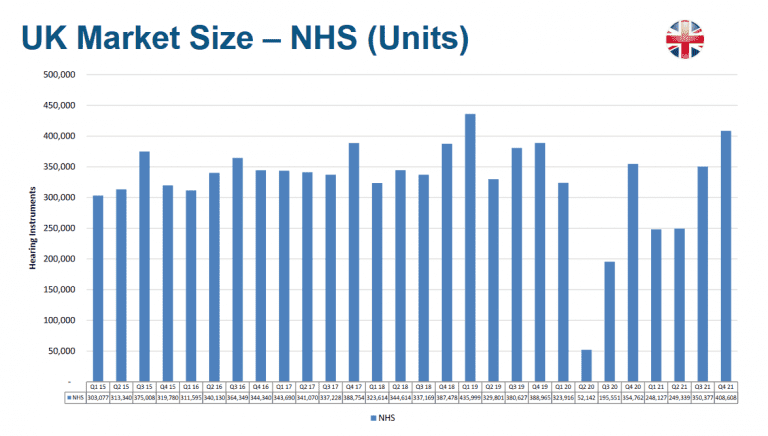 The UK private sector and Irish market continue their movement away from traditional zinc air batteries to Li-ion rechargeable batteries with 71% of all sales now rechargeable. The UK public sector is yet to make the switch.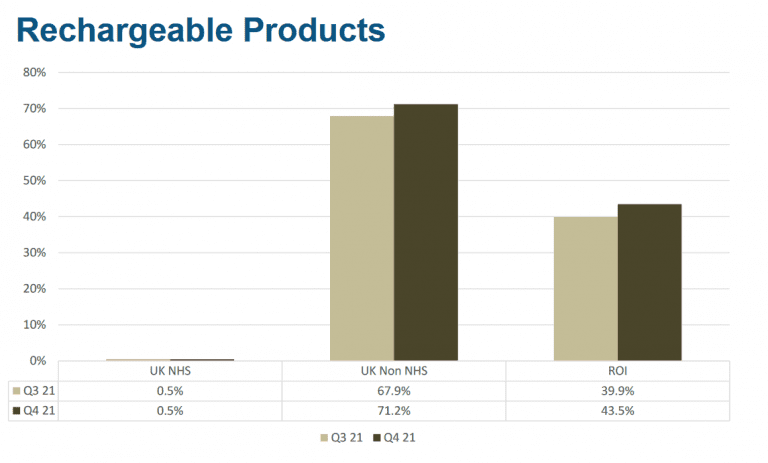 Paul Surridge, BIHIMA Chairman, said, "I'm delighted to see that the UK private market and the Irish market have bounced back from effects of the pandemic and that NHS sales continue to make a strong recovery. The continued increase in use of rechargeable batteries in the UK private and Irish markets is a clear sign the industry is prioritizing sustainability."
Download the full 2021 market data results here.
Source: BIHIMA
Images: BIHIMA