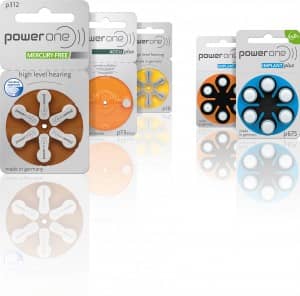 VARTA Microbattery, which has been in business in Ellwangen, Germany for 125 years, is exhibiting its power one hearing aid batteries at the 60th International Congress of Hearing Aid Acousticians from the European Union of Hearing Aid Acousticians (EUHA).
VARTA reports that the company's expertise has been developed over the decades and applied intelligently to power one premium products. The hearing aid batteries are developed and manufactured using processes that conserve resources at the firm's headquarters in Ellwangen. The company says its power one products are continuously updated with new technological advances and resources, most recently the new Lithium-ion battery technology.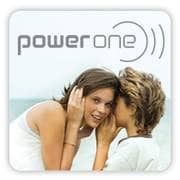 The power one Zinc Air hearing aid batteries have complied for many years already with mercury-free legislation, which came into force in Europe in October 2015.
Under a "Mission Future" slogan at the EUHA 2015 congress from October 14-16, VARTA Microbattery is presenting its new power one mercury-free wireless approved hearing aid batteries, which feature top-quality materials and good power density as proven by tests according to current IEC standards, and by independent test laboratories.
With its mercury-free hearing aid batteries and rechargeable batteries for hearing aids, power one is considered a full-line supplier worldwide. As well as supplying high-performance products, an integral part of power one's strategy is to guarantee user-friendliness, which has led to the development of the free power one app for smartphones, which offers a wide variety of functions for both hearing aid users and acousticians.
Herbert Schein, the CEO of VARTA Microbattery, notes that the company is aware of its responsibilities and aims for eco-friendly production in Germany, taking sustainability and environmental protection seriously so that it can preserve limited resources and secure the well-being of future generations.
The international "We are power one" team will be providing information and demonstrations at booth A05 in Hall 4A at EUHA 2015.
Source: VARTA Microbattery GmbH