Signia announced that it is holding a virtual Signia Student University (SSU) event from August 2 – August 6, 2021. The program is free to register for all students in audiology doctorate programs, "immersing them in in-depth, interactive sessions and empowering them with knowledge and insights as they prepare for careers in the hearing care industry," according to Signia.
Related article: Signia Launches AX Hearing Aid Platform
"It's always a pleasure to work with such eager-to-learn students who are so passionate about the hearing care industry," said Mike O'Neil, President of Signia US. "We've created a comprehensive line-up of sessions to help prepare students entering the audiology field, and we look forward to sharing our technological breakthroughs and industry advice with these young professionals."
Students can choose to attend any or all of the sessions in the five-day program. All sessions are led by industry experts and cover the increasingly important topics in the hearing care industry, including tinnitus treatment, remote care, real-ear verification, and more. Additionally, attendees can learn about Signia's specific technologies and innovations in dedicated sessions covering Signia's new Augmented Xperience platform, featuring "the world's first dual processing of speech and background noise to deliver outstanding speech clarity in a fully immersive soundscape," as well as courses on the Signia app and Signia Assistant, Connexx fitting software, and Signia's approach to enhancing human performance through hearing technology and patient care.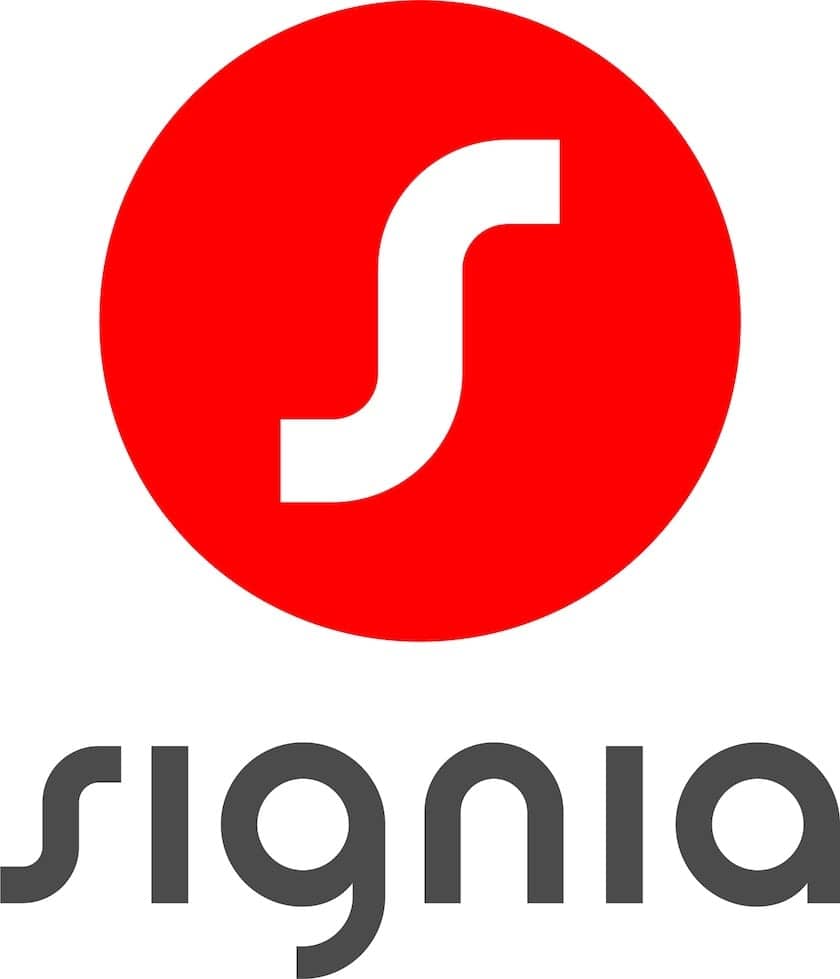 Signia Student University also provides attendees with a unique experience to network with fellow students and Signia staff in a virtual setting. Students can join a special happy hour to make connections with industry peers and even have the opportunity to win prizes.
The agenda of the event's sessions can be found below:
August 2, 2021
1:00 – 2:00pm EDT – The Signia Team Welcomes You to Signia Student University
2:00 – 2:30pm EDT – Enhancing Human Performance: The Signia Approach to Hearing Technology and Patient Care
3:00 – 4:30pm EDT – Augmented Xperience: The Solution to the Struggle of Real World Listening
5:00 – 6:00pm EDT – Connexx: Fitting Software to Deliver Enhanced Human Performance
August 3, 2021
1:00 – 2:00pm EDT – Signia Tinnitus Features: Real Solutions for Relief
2:30 – 3:30pm EDT – The Reality of Virtual: Empowering Your Patients with Remote Care
4:00 – 4:30pm EDT – Real-ear Verification: Techniques and Procedures
4:30 – 6:00pm EDT – Real-ear Verification: The Only Solution to Ensuring Optimal Amplification
August 4, 2021
1:00 – 2:00pm EDT – The OTC of OTC
2:30 – 3:30pm EDT – The Interview Process
3:30 – 4:00pm EDT – Putting the Consumer First: Solutions to Address Patient Needs at Every Stage
4:30 – 6:00pm EDT – Practice Management
August 5, 2021
1:00 – 2:30pm EDT – Third Party Networks: Who are they? Why do they exist? How can I best work with them?
3:00 – 4:30pm EDT – Panel Discussion: Opportunities Are Plenty within the World of Audiology
5:00 – 6:00pm EDT – Signia Connectivity, App & Accessories: Connecting Patients to Better Hearing!
7:00 – 8:30pm EDT – Happy Hour
August 6, 2021
12:00 – 1:00pm EDT – The Real World: Signia Edition
1:30 – 2:30pm EDT – Impressions: The Emmalyn Loeffler Show
3:00 – 4:00pm EDT – The Real Hearing Aids of Signia
For more information and to register for Signia Student University, click here.
Source: Signia