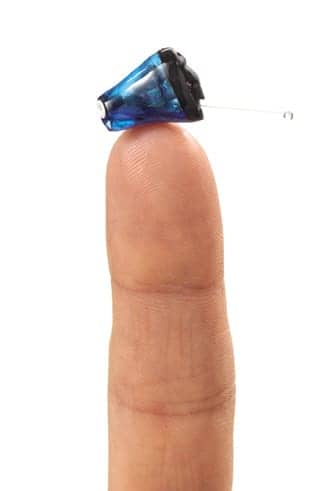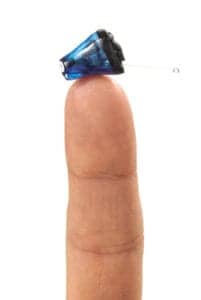 Sonic, Somerset, NJ, says its new Charm60 Standard IIC takes a revolutionary one-size-fits-many approach that enables hearing care professionals to offer a discreet, instant fit product the delivers on Sonic's commitment to make "everyday sounds better."  The technology found in the newest addition to the Charm family provides features that include clear and natural sound and excellent feedback management for squeal-free, easy listening.
"We know that cost and discretion are extremely sensitive issues for hearing aid users, especially potential new users," says Joseph A. Lugara, Sonic president & chief operating officer. "With the Standard IIC, we address these issues and more in an easy-to-use, attractively priced hearing solution built on the Sonic 4S Foundation of Sound that's natural, speech understanding in noise, simplicity in everything we do, and style that stands out. Users experience the benefits of an instant fit solution that is custom programmed to their unique hearing needs by a qualified hearing care professional."
The Standard IIC features Speech Variable Processing, Sonic's newest digital sound processor, which gives priority to speech sounds, preserving the nuances of speech that allow users to better understand individual words and enhancing overall speech clarity. The Adaptive Feedback Canceller removes offending feedback signals, says the company, so users can enjoy squeal-free, easy listening. The  Speech Priority Noise Reduction system stops distracting noise before it is noticed so listening is comfortable even in challenging sound situations such as restaurants and social events.
Unlike other one-size-fits-all products, Sonic says its Standard IIC is streamlined, simple to use, and does not require the addition of domes, sleeves, or other extra parts that complicate use and are easily lost. This appeals to new and experienced users who can simply insert and immediately begin enjoying the benefits of Sonic's amplification. It adds that it is an excellent solution for mild-to-moderate hearing loss with an instant fit suitable for more than 80% of users in the target hearing range.
The Standard IIC increases opportunities for hearing care professionals to satisfy demand for a hearing solution that is discreet, yet attractive and straightforward, even among the most skeptical and reluctant new users. The practitioner's ability to instantly fit, custom program, and allow users to immediately experience the benefits of Sonic's sophisticated technology has the potential to increase user acceptance and get hearing help to those who need it earlier in the process than ever before, says the company.
Source: Sonic