Signia announced it will join a Rally Days event with the Dallas Cowboys football team on October 22 to coincide with National Audiology Awareness Month. Signia's participation at the event will support each organization's shared priority of promoting total health, wellness, and physical excellence.
Rally Days presented by SeatGeek are an "integral and interactive experience for the Dallas Cowboys fan base – which is credited with being the largest of any American football team," according to the announcement. Held inside the AT&T Stadium, the Rally Days event will provide attendees the opportunity to get their hearing screened for free by Signia. Attending fans can also take part in traditional Rally Days activities, such as entering raffles and getting signed autographs from the team.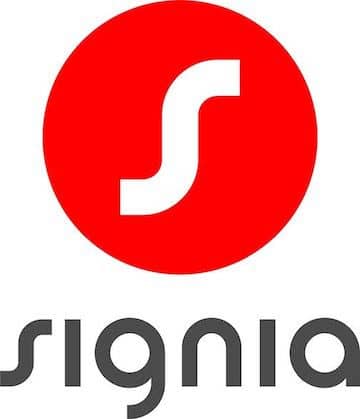 "It's crucial for people to understand how essential hearing care is to their overall health, and a hearing screening is the first step," said Jennifer Wright, vice president of marketing at Signia US. "The Dallas Cowboys share Signia's mission of empowering others to be the healthiest versions of themselves. We're honored to help fans take the first step in their hearing care journeys, and this special Rally Days opportunity will continue our efforts to raise hearing health awareness."
During the event, Signia has set out to conduct more than 1,000 hearing screenings. After the screenings, Signia will connect potential patients with local Signia HCP providers for follow-up care if recommended.
Through its partnership with the Dallas Cowboys and presence at the upcoming Rally Days event, Signia aims to continue promoting the importance of healthy hearing through "iconic innovations, unparalleled support, and service excellence."
"Signia strives to help people nationwide navigate hearing healthcare, including evaluating hearing levels with a screening, getting connected with local hearing care providers, and finding the right hearing technology," Wright added.
Both organizations embrace hearing health as a vital component of enhancing personal well-being and physical ability. As the valued relationship between Signia and the Dallas Cowboys continues to evolve, they hope to continue developing ways to help prioritize health and well-being and highlight how advanced hearing aid solutions can help individuals thrive.
Signia's presence at the Rally Days event will close out National Audiology Awareness Month in October, and also comes on the heels of the company's recent launch of its Styletto AX hearing aid featuring My WellBeing, a new feature designed to help keep patients active and in charge of their physical and mental health.
Source: Signia
Images: Signia