The European Union of Hearing Aid Acousticians (EUHA) announced Future Friday, what the organization says is "the forward-looking event set-up of #EUHA2022! " It is scheduled to be held on Friday, October 14, 2022, as part of the 66th International Congress of Hearing Aid Acousticians. All delegates are invited to take part. In the morning, events will be focused on trends and innovations at the industry exhibition and the specialist lecture program will be running. The Future Friday keynote presentations given by speakers with a focus on forward-looking topics will start at 2 PM. 
Professor Dr Gerrit Heinemann of the Hochschule Niederrhein University of Applied Sciences in Mönchengladbach will be discussing "Survival Strategies for Inner-city Retail." He will discuss the effect that the changed buyer behavior has on various sectors, trade structures, and inner cities.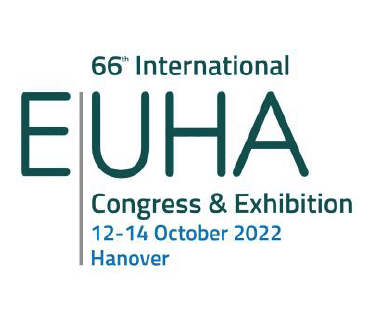 Author and industry expert Alexander Koose puts a focus on "What is the Future of Digital Services? What Must Hearing Healthcare Professionals Adapt to? Challenges and Opportunities." Social changes and technological developments provide numerous new opportunities and possibilities but also, occasional challenges. New products, digital processes, the possibility to offer new services, and also a new target group are the headings triggering the new conditions. Which digital services should be included in future service offers? What makes the new generation of customers in the hearing healthcare sector so special? What facts support the changes predicted? Koose will talk about these questions in his lecture. 
Brent Edwards, PhD, the Director of the National Acoustic Laboratories (NAL) in Macquarie Park, Australia, is looking into innovations in technology for treating hearing difficulties with minimal hearing losses. He will be discussing whether hearing aid acousticians should recommend hearing devices to people with minimal hearing loss, and how well people with minimal hearing losses can benefit from hearing devices. The talk will include research findings at NAL into these questions and into the potential use of emerging technology innovations. 
In his lecture on "The Future Importance of Audiological Aspects in Modern Hearing Systems," Professor Dr Steffen Kreikemeier of Hochschule Aalen University of Applied Sciences will present detailed audiological aspects, such as signal processing strategies, artificial intelligence, and personalized audiology, that currently play a role in hearing systems. He will also focus on future concepts that will only be launched on the market in the near future. During the past two years, buzzwords such as streaming or rechargeable batteries have dominated the world of hearing systems among both acoustic professionals and end users. In this context, one should not forget that audiology is still the essential component in the provision of hearing systems. 
The Future Friday keynote lectures are open to anyone interested. Admission is free. Therefore, Friday, October 14 is also particularly interesting to pupils, apprentices, and students! For the first time this year, the ticket for Future Friday is available at only 35 euros (USD $36)! So secure your ticket for Future Friday by accessing the ticket shop at: www.euha.org/en. Forward-looking topics and future developments in the industry are relevant to anyone in our line of business. 
Future Friday Keynote Presentations 
2:00-2:30 PM – Professor Dr Gerrit Heinemann, Hochschule Niederrhein University of Applied Sciences, Mönchengladbach 
"Survival Strategies for Inner-city Retail"
2:30-3:00 PM – Alexander Koose, author, industry expert, Landau/Pfalz
"What is the Future of Digital Services? What Must Hearing Healthcare Professionals Adapt to? Challenges and Opportunities" 
3:00-3:30 PM – Brent Edwards, PhD, National Acoustic Laboratories, Macquarie Park, Australia
"Innovation in Technology for Treating Hearing Difficulties with Minimal Hearing Losses" 
3:30-4:00 PM Professor Dr Steffen Kreikemeier, Hochschule Aalen University of Applied Sciences
"The Future Importance of Audiological Aspects in Modern Hearing Systems"
Source: EUHA
Image: EUHA