For 18 years, Oticon has funded scholarships through the Sertoma Scholarship for Hard of Hearing or Deaf. This year, Oticon announced that a $5,000 grant from the company has enabled Sertoma Inc to award college scholarships to five outstanding students with hearing loss. The Oticon-funded scholarships will help five students to acquire the education they need to achieve their goals. To date, more than 165 students have received Oticon-funded scholarships, according to the company's announcement.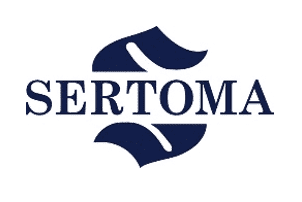 "At Oticon, we recognize the potential of young people with hearing loss to make enormous contributions to the world," said Laura Shiplett, AuD, CCC-A, director of pediatric strategy for Oticon, Inc. "With life-changing technology that gives students the support they need to excel in and outside of the classroom, we aim to help nurture that potential. Through the Sertoma Scholarship program, we further extend that support to help them acquire the higher education they need to achieve their goals."
The 2022 scholarship recipients are: Emma Chupp – Liberty University; Sofia Flores-Weidner – Rensselaer Polytechnic Institute at Pratt & Whitney Aircraft N. Berwick Engineer; Lydia Lang – Southwest Baptist University; Leslie Njingang – Johns Hopkins University; and Gabriella Yohannes – University of North Carolina at Charlotte.
Students with clinically significant bilateral hearing loss, graduating from high school, or undergraduate students pursuing four-year college degrees in any discipline are eligible for the scholarship. Sertoma Inc. received 180 entries for this year's scholarships from students across the country. The scholarship awards can be used to cover tuition, books, supplies, and other school-related expenses. Recipients may use the funds for any semester, including summer, during the awarded academic school year.
"At Sertoma, our mission and our passion is to improve the quality of life for those at risk or impacted by hearing loss through education and support," said Jason Camis, executive director of Sertoma Inc, and Hearing Charities of America (HCOA). "Through our Hard of Hearing and Deaf Scholarship programs, we help high school and college-aged students to overcome their challenges and develop leadership and social skills to prepare for their future. We're honored to play a small part in their successes."
For more information about Oticon, Inc visit www.Oticon.com; to learn about more about Sertoma Inc visit www.Sertoma.org.
Source: Oticon
Images: Oticon, Sertoma