Professional golfer Kaylin Yost is one of two American golfers selected to represent Team USA at the 2017 Deaflympics Summer Games, an International Olympics Committee (IOC)-sanctioned event where deaf and hard-of-hearing athletes compete at an elite level, Phonak announced. In addition to her goal of bringing home a gold medal, the 25-year-old Ft. Lauderdale, Fla, native and lifelong hearing aid wearer is also working to inspire children with hearing loss; Yost will appear as an ambassador for Phonak—a global provider of pediatric and adult hearing aids. The Games kick off  in Samsun, Turkey, where more than 2,500 elite athletes from 113 countries will attempt to perform their personal best at an international event that dates back to 1924.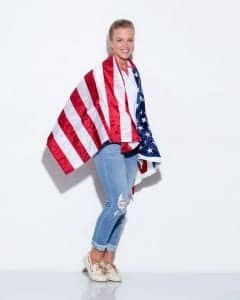 An active volunteer and role model for children with hearing loss, Yost will publicly debut her Leo the Lion golf club head cover at the Games for the first time. Leo is the pediatrics mascot created by Phonak in 2014 to help children feel more comfortable with their hearing loss and hearing aids through a variety of learning tools including a storybook, an interactive app, web-based listening exercises, and of course, a plush Leo doll.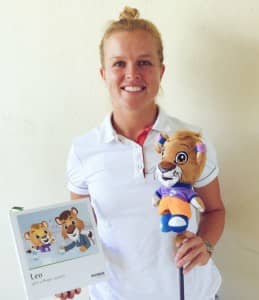 "I'm thrilled to represent Team USA for women's golf and to have Phonak support me at the Deaflympics in Turkey," said Yost. "This will be the first year the Deaflympics is hosting golf and being selected to represent my country is both an honor and a privilege. My plan is to bring home the gold medal. But no matter what happens, I want kids to know that being deaf or wearing hearing aids should never stop you from achieving your dreams. And I'm so excited to have Leo the Lion along with me to help spread that message."
A Phonak wearer herself, Yost has faced more than her own share of medical challenges. She is almost entirely deaf; when Yost was two years old, she was diagnosed with 90 percent hearing loss. But her hearing loss wasn't the first bit of adversity she had to overcome. At birth, Yost was born with two dislocated hips and doctors initially told her parents her daughter would never be able to walk.
After two hip operations and 16 months in a body cast, Yost defied the odds and learned to walk and, eventually, play golf as a young girl, according to Phonak. She earned a scholarship to Campbell University in North Carolina, where she won four individual titles and was a two-time Big South Conference player of the year. Upon graduation in 2014, Yost turned pro, and has appeared in two Ladies Professional Golf Association (LPGA) tournaments this year including the LPGA Bank of Hope Founders Cup where she opened with a 5-under 67.
"Kaylin is a wonderful example of Phonak's mission to work together with hearing care professionals around the world to fight the stigma and tear down the barriers of hearing loss," said Jan Metzdorff, president of Phonak US. "That's why we are so proud to support her in her quest for the gold. Despite all her challenges, she has been relentless in her pursuit of her dreams and her desire to help others pursue theirs. That kind of spirit is exactly what our company was founded on more than 70 years ago."
The 2017 Deaflympics Summer Games run from July 18 through July 30 in Samsun, Turkey. Golf Tournaments begin with a Qualifying Round 1 on July 20 and conclude with the Final Round on July 26.
Source: Phonak
Images: Phonak