power one, the German brand produced by the largest hearing aid battery manufacturer in the world, will be in Paris with its "We are power one!" campaign to showcase its products during the UNSAF 2016 Congress.
VARTA Microbattery will be presenting its powerful power one hearing aid batteries March 18-20, 2016, at the conference hosted by UNSAF, the French national union of hearing aid specialists. Conference attendees will learn about all aspects of the mercury-free hearing aid batteries.
According to VARTA, power one hearing aid batteries guarantee high levels of reliability and quality, thanks to the expertise of VARTA Microbattery, developed over its 125-year history with continuous investment in development and quality standards. The future-oriented products are produced in Germany using environmentally-friendly production techniques in the world's largest and most modern hearing aid battery factory.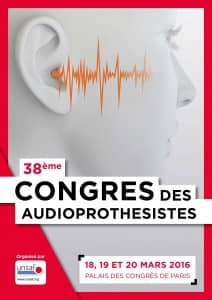 VARTA reports that standing behind the company's quality standards and premium products are its employees. At the UNSAF conference, the people who work day after day to produce the advanced hearing aid battery technologies will be available to discuss the company's products.
"The secret of our success is the high level of professional expertise of our employees, combined with their extensive experience, which ultimately leads to the premium power one product," explained Torsten Schmerer, general manager and head of the retail business division at VARTA.
The power one battery will be on exhibit at Booth A09 at UNSAF 2016.
Source: power one, VARTA Microbattery
Image credits: VARTA Microbattery; © Rostislav Glinsky | Dreamstime.com
Picture caption: Fully-automated production facilities for power one hearing aid batteries in Germany