Signia announced that it held its "Go Higher with Signia Aspire" 2022 event from May 14-15 in Dallas, Texas. Designed to be unique and energizing, Signia said the event offered HCP attendees the opportunity to earn up to seven hours of CEUs through the widespread course offerings, while participating in fun, one-of-a-kind experiences.
The event was available to all members of Signia's loyalty program, Signia Aspire, designed to help hearing care professionals meet their business goals. HCPs become eligible for Aspire by fitting patients with Signia hearing aids, unlocking access to a growing list of benefits, such as consumer marketing funds, Signia-generated patient leads, a dedicated customer service number, free shipping, and more, according to the company's announcement.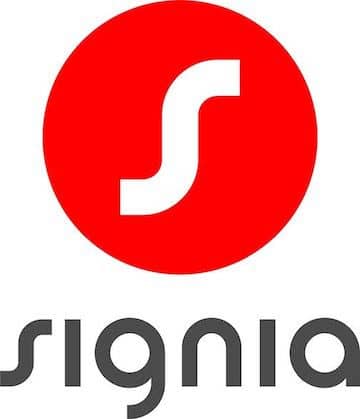 "After two years of mostly virtual events, it was so great to meet with our HCP partners face to face once again to create deeper relationships and discuss the trends shaping the future of our industry," said Jennifer Wright, AuD, vice president of marketing at Signia. "Signia Aspire was created to help HCPs elevate their practices by offering benefits, networking, and educational opportunities that give them the tools to stand apart from their competition and grow professionally. Events like this one help us deliver on that mission, and we look forward to hosting more in the future."
Through 19 sessions led by Signia's team of audiology, sales, marketing, and product management experts, as well as guest speakers from inside and outside the hearing care industry, attendees explored the factors that patients are considering when making decisions about their hearing loss treatment and selecting the right hearing solution. Attendees enjoyed a keynote by Dr Elizabeth Lombardo, PhD, who offered advice on how to minimize stress in order to be more successful. They also learned about industry trends and gained insight on how they can enhance every aspect of their patient's hearing care journey.
Throughout the event, HCP attendees also had the opportunity to visit the vendor pavilion to meet with over 15 Signia Aspire vendor partners, where HCPs can use their Aspire points or benefits to redeem for audiological equipment, consumer marketing, financing options, and more.
One of the highlights of the event was a dinner right on the field at AT&T Stadium – home of the Dallas Cowboys – located in Arlington, Texas. In addition to creating a memorable experience for event attendees, the location represents Signia's mission of "enhancing human performance. Just as football players seek the tools that help them perform at their best on the field, Signia's technology is designed to help those with hearing loss perform exceptionally." Similarly, to create a memorable start of the event and share hearing health awareness with future generations, the event kicked off with a drumline performance by the marching band of Sunset High School in Dallas. Signia announced that it will also be making a donation to support the school's band.
"Through Signia's innovative technology, unparalleled support, and commitment to service excellence, HCPs have a trusted partner who understands their needs and concerns and those of their patients," said Wright. "Our 'Go Higher with Aspire' event was designed to fully illustrate how Signia Delivers for HCPs today, and our commitment to helping them succeed far into the future."
Source: Signia