By Karl Strom, editor
In less than 60 days the American Academy of Audiology (AAA) will be hosting the AAA 2020 + HearTECH Expo. This year's convention will be held in New Orleans on April 1-4. With only one glance at the program, it becomes readily apparent this year's convention contains some exceptionally new and exciting additions from previous years. Hearing Review thought it would be a good idea to interview well known audiologist and AAA 2020 Program Chair A.U. Bankaitis Smith.
Strom: Looking over the schedule and video (see below) on the AAA Annual conference webpage at www.AAAConference.org, it really sounds like the Academy and Program Committee went "above and beyond" to make this year's convention special. What are some of the new things we'll see, and what are you most excited about for AAA 2020 + HearTECH Expo?
Dr Bankaitis Smith: With it being 2020, the new decade brings opportunity to implement the new while proactively moving toward bigger goals by 2030. This was the approach in planning educational offerings in New Orleans: practical content for application on Monday with information and guidance to empower us to shape and create our audiology future.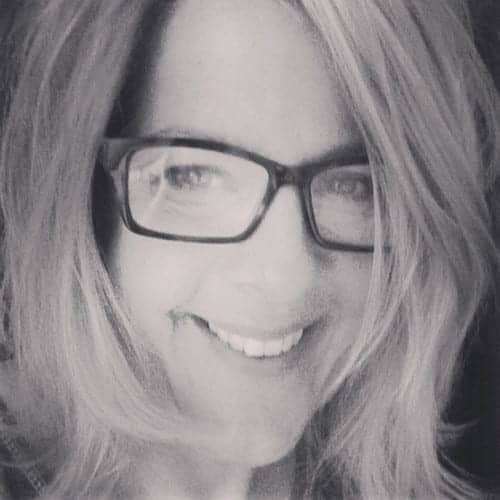 This vibe extends into the exhibit hall now branded as HearTECH Expo. Attendees will not only see the latest technology from participating vendors but experience two new Hands-On Pavilions—one dedicated to verification and the second dedicated to aided-speech recognition—which I am most excited about. The verification pavilion (sponsored by Interacoustics, MedRx and ReSound) will have different probe-microphone/test box systems and access to various manufacturer hearing aids to learn how to integrate objective hearing aid verification into your practice.
The aided-speech recognition testing pavilion, sponsored by MED-EL, offers everything you need to do in your clinic to appropriately identify an individual who is a cochlear implant candidate. This includes hands on instruction in implementing the testing for CI candidacy.
The Hands-On Pavilions are exactly that: hands-on, interactive stations manned by knowledgeable volunteers who do this every day in their own clinics! Check the HearTECH Expo schedule and hone your skills to put best practices in place and differentiate your practice.
Strom: Tell us more about the new HearTECH Expo and what we'll see there
Dr Bankaitis Smith: New Orleans is a fun town and I am a firm believer of balance: work hard but make time for fun. While you learn about latest technologies showcased throughout HearTECH Expo, earn raffle tickets from manufacturers participating in the Innovative Tech Tour. Drop your tickets off along the Raffle Prize Runway for chances to win cool prizes like iPads, Airpods, Ring Video Doorbell, and Beats Headphones.
On Thursday, take a break and visit a palm reader or learn how to make the classic Hurricane (at the mixology demo area sponsored by Amplifon) while walking away with a sample right in the expo. On Friday, get a free professional head shot (sponsored by Signia) or visit the live poet for a customized poem. Stick around for an Exhibitor Happy Hour from 5:00 to 6:00 pm. Be sure to check the HearTECH schedule as these treats are offered during specific times of the day.
Strom: I also understand that audiologists this year can gain CEUs in the Expo Hall. How will that work?
Dr Bankaitis Smith: Yes! This is why the exhibit hall (HearTECH Expo) is so exciting this year because the Academy and the Hearing Industries Association (HIA) partnered to offer Future Hub, a new, interactive learning space located in the heart of the expo hall.  The "Hub" will be surrounded by learning counters, technology kiosks, and lounge areas where industry leaders will gather to engage in conversations about the future of hearing health. The core of the Hub will be decked out with comfortable seating and a presentation stage where a mix of industry leaders as well as innovative educators outside of audiology will deliver CEU-eligible presentations on a range of topics including elevating the patient experience, promoting affordable accessible hearing healthcare, capturing the boomer patient in a millennial world , and finding strategies for balance and resilience in a time of change.
I am looking forward to the session Navigating the Future Together: Gaining a Clear Vision of Goals you will be moderating, where top leaders from Starkey, Oticon, Widex & Sivantos, Sonova, and ReSound will discuss changes in accessibility to hearing aid technology, technology advances, and proposed changes to Medicare coverage of hearing aid. Look for the HUB icon and EXPO icon in the conference planner, as these educational sessions take place in the Future Hub within the HearTECH Expo.
Strom: Thanks for the plug of our session! Granted, I know there are a TON of educational opportunities and seminars at AAA 2020, but could you tell me some of those you're most excited about?
Dr Bankaitis Smith: It's hard to pare down, as I am truly excited about the entire program. The Academy Research Conference (ARC) on Wednesday, April 1, offers the latest information on understanding, evaluating, and managing patients of all ages with Auditory Neuropathy and Auditory Neuropathy Spectrum Disorder.  The full-day event (which includes lunch sponsored by Phonak) will gather leading experts to share current research, address clinical issues, and discuss future directions.
Six different half-day Learning Labs offered Wednesday morning are all fantastic; two are uniquely interesting because they are less "hands-on" but more what I call "heads-on" in terms of interactively training the brain to approach some of the things we do as audiologists with a new perspective. For example, overcoming patient objections to hearing aids will not only improve help rates, but improve your practice's bottom line so anyone dispensing hearing aids should check out The Importance of Ethical Selling of Hearing Aid Solutions to get inspired on how to more effectively sell hearing solutions to patients in need. As audiologists, we deliver information and encourage compliance with our recommendations daily, yet gender and generational differences can result in a misinterpretation of our intended messages. The Learning Lab Gender Speak, Gender Science (sponsored by ReSound) will teach how to implement practical communication strategies to more effectively engage with patients.
Audiologists are seeing potential drug treatments to avoid or treat hearing loss caused by sound and/or ototoxic trauma. I can't wait for the Wednesday afternoon Featured Session Pharma Audiology: Prescriptions Beyond Hearing Aids. While burnout and student debt are unfortunate, it's a reality. A group of young professionals will present the learning module Avoiding Burnout Through Student Loan Management, a topic that isn't just for students or recent graduates. As a profession, we need to gain a better appreciation and have a better handle on this situation to survive as a profession.
I could go on and the thing I am probably most excited about is the overall program. In reviewing only the Featured Sessions and Learning Modules, attendees with a one-track interest like practice management (24 courses), amplification (24 courses), pediatrics (17 courses), and vestibular (10 courses), at least one course covering these topics is available in almost every time slot. More than a handful of courses are offered in the areas of tinnitus/hyperacusis, career/professional development, implantable technology, and legal/ethical issues. Mind you, this excludes the breadth of CEU-offerings available in the FutureHub and in the form of mini-modules, industry updates, research, podiums, and posters sessions. There is more than just something for everyone with a nice balance between practical, "what-to-do-on-Monday" vs more forward thinking "what do we need to shape our future" content. I feel more research and evidence-based content has been integrated into the program in hopes that Audiology moves toward owning the diagnosis, treatment and management of hearing loss and vestibular/balance disorders.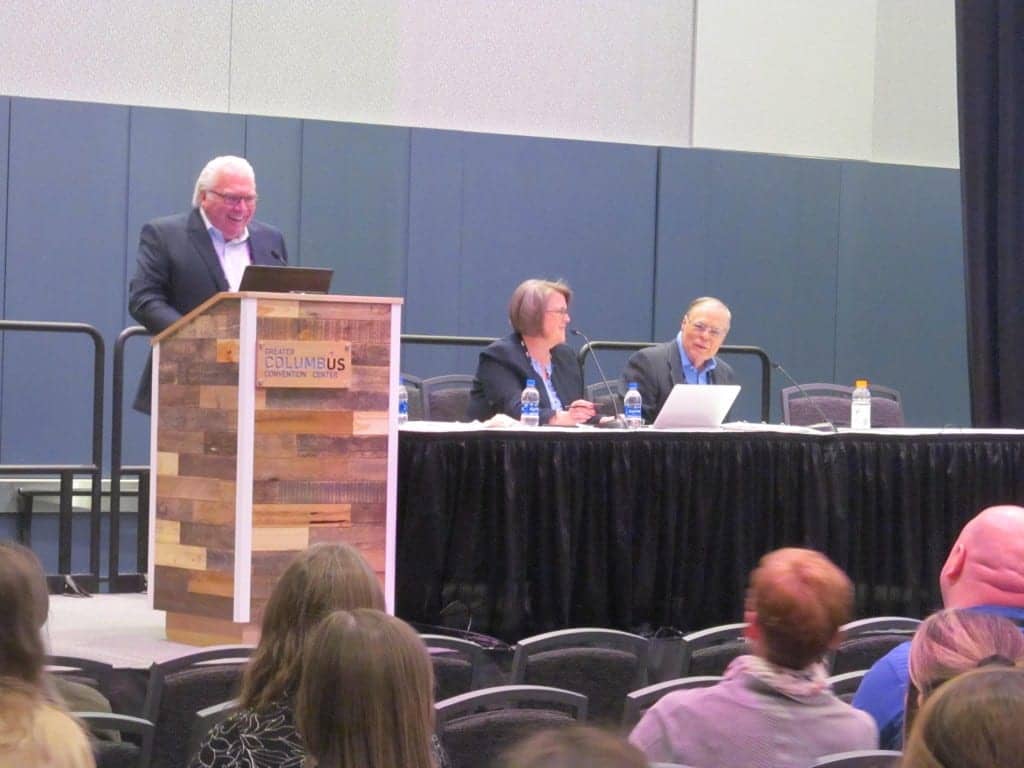 Strom: It seems like third-party reimbursement, Medicare, and OTC have been topics consuming the interests of both audiologists and the industry. How can attendees increase their knowledge about what's going on in these areas?
Dr Bankaitis Smith: Last I counted, at least 10.5 of CEU-eligible presentations either integrate or are completely dedicated to these topics. For example, a 2-hour Featured Session integrates all these topics, from OTC to third party administrators, to show how to contemporize product/service offerings while remaining financially strong. A different 2-hour Featured Session is completely dedicated to OTC/PSAP and will review technical capabilities, models of clinical integration, and proposed rules/legislation. More than a handful of different 1-hour learning modules are available, covering Medicare basics, insights on how to partner with community pharmacists in offering OTC hearing aids, understanding the retailization of hearing health care, and how to integrate PSAPs into clinical practice using real-world examples. Even some research podiums and posters touch upon these very topics and attendees can leave this conference up-to-date and informed.
6) Anything else that you think is vital for convention-goers to know?
The Academy offers reduced conference registration rates for New Professionals who have graduated within the past 5 years.
The AAA Conference app will be available about a week before the conference to allow attendees to access their customized schedule easily via their Smartphone.
For those attending the conference for the first time, there is a first-time attendee orientation on Wednesday, April 1 from 12 to 12:45 pm.
Celebrate Audiology (sponsored by Hamilton CapTel) is a great way to kick-off the first evening of the convention. It's basically an extended happy hour Wednesday, April 1, from 5:00 pm to 7:30 pm in the exhibit hall with colleagues and industry representatives with open bars and available food.
Attendees can earn CEUs during the General Assembly (sponsored by Amplifon) at 8:00 am on Thursday, April 2 and hope to see every attendee present
A total of 290 posters will be on display in the designated location in the HearTECH Expo during the conference; half will be showcased on Thursday, April 2 and the other half on Friday, April 3.
The Academy Membership Meeting will be taking place Saturday morning at 7:00 am in room 342.
7) Okay, so last question: New Orleans is a fun town. Any "inside" tips for special events or places of interest people shouldn't miss?
Dr Bankaitis Smith:
April is an ideal time to visit New Orleans. The average temperature is 79° during the day and 61° at night.
Follow the #FoodieFriday posts compiled and posted by the convention's Outreach Sub-committee and Academy staff every Friday since January 2020 on social media; you will quickly learn all the food you need to try and where to get it as recommended by Academy members familiar with New Orleans.
Experience the sights and sounds of New Orleans during the Academy's Riverboat Dinner Cruise on Friday, April 3. The entire boat is reserved for conference attendees, and the cost of tickets include dinner (cash bar).
For more information: Check out the schedule of events on the available on-line conference planner and follow all the tips and suggestions that have been posted with hashtags #AAAConf20 and #HTE20 (for HearTECH Expo) on social media. There is also a handy online HearTECH Expo schedule.
Image: © Kevin Ruck | Dreamstime.com