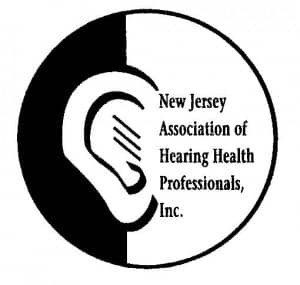 The New Jersey Association of Hearing Health Professionals (NJAHHP) has announced that the 37th Annual Northeast Conference of Hearing Health Professions (2016 NJAHHP Conference) will be held at the Stockton Seaview Golf & Spa Resort in Galloway, NJ, April 7 – 8, 2016.
The 2016 NJAHHP Conference is subtitled "Disruptive Technologies: Securing Your Future!" and will highlight current information on hearing and related technologies with immediate relevancy to attendees for practice skills, product offerings, and critical issues that could have far reaching impact on hearing health professions.
The organizers of the 2016 NJAHHP Conference have posted a preliminary list of topics and speakers that include "Outcome Measures : A Call to Action," Barbara Weinstein, PhD; "Patent Plunders: Tech Giants Eye the Hearing Industry," Holly Hosford-Dunn, PhD; "What's New & What's it Do?" Industry Experts (TBA); "Disruptive Technologies," Holly Hosford-Dunn, PhD, and "Bundling vs. Unbundling: Your Practice Needs to Decide for the Future," Granville Brady, AuD.
On Wednesday, April 6, the annual pre-conference golf outing with discounted greens fees will be available to conference attendees. Additionally, attendees interested in the venue's spa, can pre-schedule a massage or beauty treatment. On Thursday, April 7, the NJAHHP will host its Annual Gala cocktail party for all attendees at a venue near Atlantic City's shops and casinos.
The overall conference will include door prizes, special events, and provide ample time to meet with colleagues and manufacturers to learn the latest that the field has to offer.
The conference is expected to be approved for 1.0 CEU credits from ASHA and AAA, and 10 CEU credits from IHS. New York State Continuing Education Credits will also be available upon request.
For more information, access the 37th Northeast Conference of Hearing Health Professions and Continuing Education Program Conference Brochure & Registration Form, and Online Registration here.
Source: NJAHHP