HEARING INSTRUMENTS
Oticon Thinks Pink

This October, Breast Cancer Awareness Month celebrates 25 years of making a positive difference for women and their families, and once again Oticon Inc, Somerset, NJ, is supporting this cause with a special "Pink with a Purpose" campaign to benefit the National Breast Cancer Coalition. For the third year, Oticon will introduce Oticon Agil Think Pink, the newest addition to the Agil portfolio of sleek, modern design, high performance hearing solutions. Throughout this month, Oticon will donate a portion of the proceeds from the sale of the special edition Agil Think Pink and all Agil hearing devices to the National Breast Cancer Coalition to support breast cancer research.
(800) 526-3921
www.oticonusa.com
BATTERIES
Implant Battery System Breakthrough

Cochlear, Centennial, Colo, has announced that the FDA has approved the Nucleus 5 rechargeable battery system for adults and children with severe-to-profound hearing loss. Cochlear has offered rechargeable batteries with previous hearing systems, but with the Nucleus 5 implant, its engineers have achieved an exciting industry breakthrough: when using rechargeable batteries, the Nucleus 5 Sound Processor is the world's only submergible sound processor. An IP57 water protection rating means that the sound processor is not only splash resistant, but it can be submerged into three feet of still water for up to 30 minutes.
(800) 523-5798
www.cochlearamericas.com
TESTING, FITTING
Digital Otoscope
Warner Tech-care Products, St Paul, Minn, now provides the Welch Allyn Digital MacroView Otoscope, letting you see, explain, and save digital images of a patient's ear. Easy to learn and use without requiring any additional software, these otoscopes offer a zoom feature for enhanced viewing, still images, and video clips, and work with Welch Allyn 3.5-volt power handles.
(800) 328-4757
www.warnertechcare.com
---
MedRx's New AVANT REMsp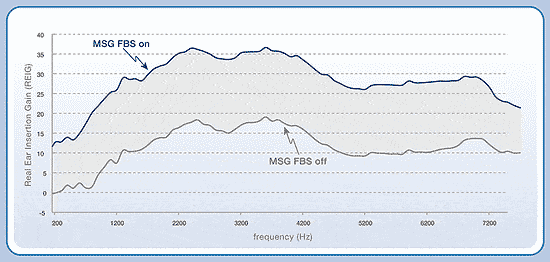 MedRx Inc, Largo, Fla, has introduced its new micro real ear measurement system, the AVANT REMsp. The AVANT REMsp is not only one of the smallest, most compact systems on the market today, but it contains all of the powerful testing and fitting features of the most sophisticated devices available. AVANT REMsp provides comprehensive traditional real ear measurement tests and live speech mapping for accurate programming of hearing instruments. Features include multi-purpose probe technology, a hearing loss simulator for third-party demonstrations, occlusion testing capability, DSL & NAL-NL1 targets for speech mapping, built-in sound files (MP3), open-fit testing, and input levels that can be viewed in either LTASS or peak hold mode. The AVANT REMsp has an incredibly small footprint, and is approximately 1" x 2", USB powered, and NOAH compatible.
(888) 392-1234
www.medrx-usa.com
ASSISTIVE DEVICES
Next-Generation Classroom Amplification
Classroom amplification is nothing new, but Warrenville, Ill-based Phonak's Dynamic Soundfield system puts the company's experience to use in designing new technology featuring a 12-speaker array that reduces echoing and reverberation and automatically adjusts frequency and volume levels to achieve optimum signal-to-noise ratios in changing listening environments. The Dynamic Soundfield system operates simultaneously in multiple modes, permitting the teacher to broadcast directly through a Phonak inspiro FM transmitter to individual students wearing headsets or hearing aids while broadcasting to the rest of the class over the amplified system. It also provides flexible integration with standard computer and audio systems, and eliminates interference issues through automatic frequency hopping, allowing the Dynamic Soundfield to co-exist alongside a school's wireless and Bluetooth networks.
(800) 888-7333
www.phonak-us.com
---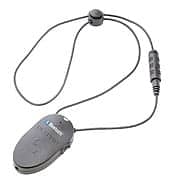 Versatile Bluetooth Neckloop
The ClearSounds Quattro Bluetooth Neckloop now offered by Oaktree Products Inc, Chesterfield, Mo, helps hearing instrument wearers use their hearing aid with a variety of devices. Users have 100% wireless and hands-free communication capabilities when using Bluetooth cell phones, and A2DP technology allows for audio streaming and connection to other Bluetooth transmitters – enabling users to interface with TV, computers, and DVD players. The neckloop has a 2.5 mm headphone jack to accommodate patients who are non-hearing aid wearers. Other features include a microphone for two-way conversations, and a volume control, which offers an additional 30dB of amplification.
(800) 347-1960
www.oaktreeproducts.com
---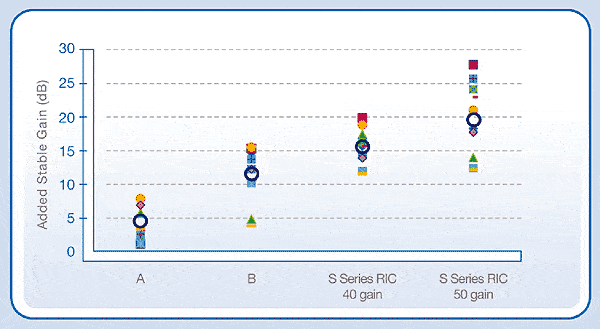 Able Planet Gets in the Pink
As part of its extreme sports-focused "I Am Able" campaign, Able Planet, Wheat Ridge, Colo, will launch pink-colored units of its True Fidelity foldable headphones. For every purchase of the pink "extreme" headphones, which the company plans to debut at the Winter X-Games next January, Able Planet will contribute 10% of sales to various breast cancer treatment initiatives nationwide. The headphones feature patented Linx Audio technology with optimum sound quality and clarity for use at home, office, or travel worldwide. State-of-the-art noise cancellation, style, and comfort offer hearing- and non-hearing-impaired listeners alike a crisp, clear listening experience.
(877) 266-1979
www.ableplanet.com
MARKETING RESOURCES
Plural Releases New Title
Plural Publishing, San Diego, has released Digital Hearing Aids by James M. Kates, EE, a 464-page volume providing an overview of the signal-processing strategies implemented in modern digital hearing aids. Algorithms ranging from dynamic-range compression and directional microphones to sound classification and binaural noise suppression are explained. The basic equations describing the signal-processing algorithms are presented, along with full explanations for readers who are less comfortable with the mathematics, and each processing strategy is accompanied by a summary of its effectiveness. The text is intended for a graduate audiology course in hearing aids and hearing-aid technology.
(866) 758-7251
www.pluralpublishing.com
---
Multilingual Comparison Guide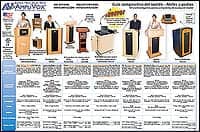 AmpliVox Sound Systems, Northbrook, Ill, has introduced its AmpliVox Sound Comparison Guide, translated for its customers who serve the Spanish, German, French, and Italian markets. The guide compares product features, including sound coverage, dimensions, and cost of more than 25 lecterns and indoor/outdoor PA systems. The guide helps streamline the process of choosing a sound system for your customers' applications. In addition, AmpliVox has now gone green, and is manufacturing and selling PA systems and podiums that are RoHS- (Restriction of Hazardous Substance) and WEEE- (Waste Electrical and Electronic Equipment) compliant. Products are made with forest-friendly wood and recycled materials.
(800) 267-5486
www.ampli.com