ASSISTIVE DEVICES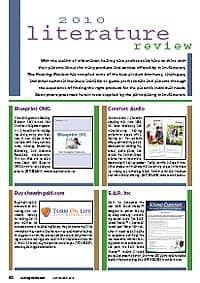 HARC Offers Williams Sound's Digi-Wave
HARC Mercantile Ltd, Kalamazoo, Mich, introduces the Digi-Wave from Williams Sound, a simultaneous one- or two-way listening system in the 2.4 GHz band. Used in the classroom, at meetings, while listening to TV or in the car, or in other one-to-one or small group situations, the DLT-100 transceivers both send and receive sound for one- or two-way communication. A built-in microphone and speaker in the unit allow use without the need for accessories; there are jacks to use external microphones and listening devices such as headphones or neckloops. It can also be connected directly to an audio source.
(800) 445-9968
www.harc.com
---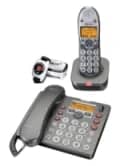 Warner Tech's New Catalog Features PowerTel 680
Amplicon's PowerTel 680 amplified phone is one of many newly stocked items found in the just-released eighth edition of St Paul, Minn-based Warner Tech-care Products' full-color catalog with an expanded ALD section. The PowerTel 680 is a versatile 50dB-amplified emergency phone that features the unique amplified corded/cordless pairing plus a multipurpose alarm transmitter. In case of an emergency, the user can activate the alarm button on the splash-proof wrist device and the phone will dial out preprogrammed numbers at the touch of the button. The user can be notified of incoming calls also.
(800) 328-4757
www.warnertechare.com
HEARING INSTRUMENTS
Interton Scope Introduced

Interton, Bloomington, Minn, a leading manufacturer of affordable hearing care, has extended its product portfolio with the introduction of its Scope6 and Scope4 hearing instruments. Interton Scope offers SoundScape technology that enables the wearer to experience a more comfortable sound and better spatial awareness, even with the instruments set in directional mode. Both Scope families feature all the models needed to cover the range of hearing loss from mild to severe, as well as wearer preferences and lifestyle. Models include CIC through power BTE styles in a variety of neutral and discreet colors, along with a mini-BTE and a receiver-in-the-ear style.
(800) 247-4741
www.simplyinterton.com
MARKETING RESOURCES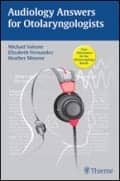 New Otolaryngology Exam Guide
In Audiology Answers for Otolaryngologists, published by New York-based Thieme Publishers, the authors distill the essential audiology information otolaryngology residents need to tackle their board examinations, and address the most common questions posed by aspiring ENT physicians. The book is structured in a FAQ (frequently asked questions) format, helping readers to crystallize and reinforce must-know concepts. High-quality photographs, audiograms, charts, and tables complement the text. The guide is based partly on research and teaching at Washington University Medical School and its Central Institute for the Deaf.
(800) 782-3488
www.thieme.com
---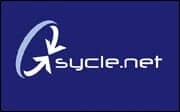 Sycle.net Releases New Features, Upgrades
San Francisco-based Sycle.net, makers of one of the best hearing care practice management systems, has announced the addition of free new features and upgrades. With receiver and dome management, users can set up manufacturers, descriptions, prices, and more. Sycle.net has also added fields for tracking domes and tubes, which can be added to a hearing aid purchase from one easy-to-use screen with collapsible menus.
(888) 881-7925
www.sycle.net
TESTING, FITTING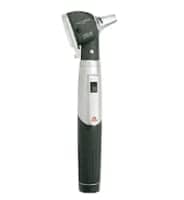 Heine Otoscope from Oaktree
The Heine Mini 3000 available from Oaktree Products, St Louis, is a unique pocket otoscope with a compact design perfect for travel and in-office use. It uses enhanced XHL xenon halogen technology for 100% more light compared to conventional bulbs. The bright, concentrated white light offers high-quality illumination. A swiveling viewing window providing 3X magnification is built into the instrument and replaceable AA batteries are encased in the shockproof, nonslip handle. Available in fiber optic and non-fiber optic models.
(800) 347-1960
www.oaktreeproducts.com