Sonion, a manufacturer of micro acoustic and micro mechanical technologies and solutions for hearing instruments and specialty earphones, and Valencell, a developer wearable biometric sensor technology, announced BiometRIC, reportedly "the first ever" hearing aid receiver in canal with an embedded biometric sensor. The BiometRIC measures key vital signs and activity levels and will help address the documented comorbidities associated with hearing loss, including cognitive impairment, diabetes, cardiovascular diseases, stroke, arthritis, and cancer. In addition, BiometRIC will provide a platform for Valencell and Sonion to deliver future innovations in hearing aids, such as measuring blood pressure and blood oxygenation.

"These innovations from Sonion and Valencell are at the cutting edge of hearing aids moving from hearing health devices to personal health devices," says Jesper Ahlmann Funding Andersen, President and CEO of Sonion a/s. "Early feedback from the market has been very positive and we look forward to working with our customers and partners to integrate this technology into next generation hearing aids."
BiometRIC measures continuous motion-tolerant heart rate and motion-tolerant R-R interval (the time between beats of the heart), and provides activity levels such as step count, total steps, and calorie burn. In addition, hearing aid makers will be enabled to add new functionality based on the inertial sensor data such as fall detection. This technology provides a platform for future innovation and Sonion and Valencell have a roadmap of new biometric assessments that can be added to existing devices via software upgrades.
"Putting an accurate biometric sensor in a receiver-in-canal hearing aid is a huge step toward mitigating many of the comorbidities involved with hearing loss," says Dr Steven LeBoeuf, president and co-founder of Valencell. "Many of these co-existing conditions can benefit from continually monitoring heart rate, activity levels, and blood pressure."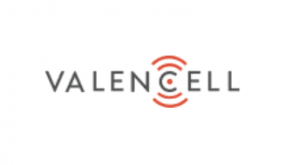 Recent hearing research indicates that hearing loss is linked to other chronic health conditions common at older age, including cognitive issues, diabetes, and cardiovascular disease. Biometric sensors can help with early identification and management of many of those conditions, as well as enhancing hearing augmentation. For example, if a hearing aid user is also suffering from cardiovascular issues, continuous biometric monitoring from the BiometRIC device can be used to identify positive or negative trends in the user's condition, enabling more effective disease management at low costs.
The BiometRIC device, along with Valencell's biometric sensor technology and Sonion's hearing health and advanced audio technology, will be available for demo at CES in the Valencell and Sonion booth Tuesday, January 8 through Friday, January 11, located in Sands Expo, Level 2, Halls A-D at the Venetian in Booth #44006. To arrange a demo of the BiometRIC at CES, please reach out to: [email protected].
Source: Sonion, Valencell
Images: Sonion, Valencell