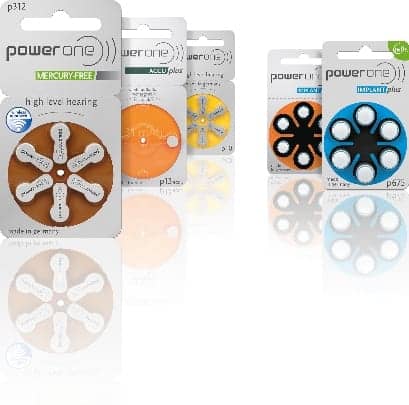 Power one, Ellwangen, Germany, recently showcased its new hearing aid batteries at the 58th International Congress of Hearing Aid Acousticians (EUHA) held October 16-18 in Nuremberg, Germany. According to the company, more than 150 of its VARTA microbattery researchers and developers designed these "wireless approved," mercury-free cells in types 13 and 312.
Innovative cathode technology and continuous high voltage ensures the purest sound and premium quality in the hearing aid, says the company. It adds that the new batteries are the optimum energy source for wireless devices and the latest generation of hearing aids as well as Bluetooth application.
The product portfolio of power one has also been expanded to include the power one IMPLANT plus 13, developed for hearing aids with high-power applications such as streaming.
Source: power one