Neuromonics Inc, a Colorado-based maker and distributor of medical devices designed for tinnitus relief, announced that it is launching a free product trial of a downloadable tinnitus treatment for mobile devices. The trial, which is recruiting consumers, will take place in December 2015.
Neuromonics reports that results and feedback from the product trial will help the company refine the mobile solution before its planned market launch in early 2016. The trial will provide a downloadable version of the Neuromonics Oasis™ product to participating tinnitus sufferers through any iOS-enabled device. According to Neuromonics, Oasis uses a proven, effective treatment protocol delivered through an easy-to-use compact device.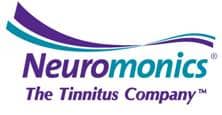 Neuromonics will accept the first 250 qualifying applicants. Individuals who suffer from tinnitus, own an iOS mobile device, and want more information on participation in the trial, can complete an online application or contact Neuromonics via phone or email at: (866) 606-3876; or [email protected]
"This is an excellent opportunity for consumers to realize the benefit of Neuromonics' proven treatment without the cost typically involved," says Eula Adams, CEO of Neuromonics. "At the same time, Neuromonics will obtain valuable information to improve and perfect the downloadable product for its market release."
Neuromonics began research and development of tinnitus devices in the early 1990s. Today, Neuromonics provides its devices to nearly 2,000 hearing professionals on four continents, through direct relationships and reseller partners. The company noted that research has demonstrated that its devices have yielded clinically significant reduction in tinnitus disturbance for more than 90% of suitable patients in a formal clinical trial setting. The study results have indicated that patients experienced a reduction in their tinnitus symptoms by 50% or more. In a study at the Hollywood, Fla, Veterans Administration Hospital, 96% of patients reported a reduction in their TRQ (Tinnitus Reaction Questionnaire), a self-report questionnaire that evaluates tinnitus distress, by 40% or more.
According to the American Tinnitus Association, more than 50 million people in the United States suffer from tinnitus, the condition described as ringing in the ears when no external sounds are present. Often brought on by exposure to loud noise, the ATA reports that tinnitus is especially prevalent in the military, with more than 34% of returning veterans from Iraq and Afghanistan suffering from the condition. For many sufferers, the ringing noise causes fatigue, depression, anxiety, and problems with memory and concentration.
Source: Neuromonics