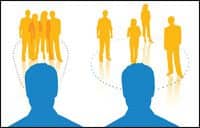 I'd like to request your indulgence with me here in my corner this issue as I don't talk about anything hearing products-related and instead devote it to singing some praises about Associate Editor Judy O'Rourke, who I've had the great privilege of working with the better part of these past couple of years, and whose byline has been regularly found within these pages, usually gracing the regular Products in Practice feature.
This issue of Hearing Review Products will be her last, but this is not a sad thing (well, for me, maybe a little wistful bit). See, she's hanging up her associate editor title for the good reason that she has been promoted to managing editor of our sister Allied Media publication, Rehab Management (www.rehabpub.com) – and for good and obvious reasons! Simply put, Judy is the kind of colleague everyone wants to have on their team. A hardworking and dedicated self-starter, Judy's dependability, enthusiasm, energy, and attention to detail helped make HRP better and will no doubt be assets she'll put to great use at RM. Please join me in wishing her much success in her new position (and if you wish to do so personally, her e-mail remains [email protected]).
And while we wave goodbye to Judy, I'd like you to wave hello to Tor Valenza, your new associate editor. While we haven't worked together directly, I've known Tor for the 3 years I've been sitting at this desk, and I have every confidence he'll take the baton Judy ran with so well and run as well with it himself.
Got a New Product?
Will Loves to read all about them and share them with his readers. Send information and a print-ready photo of it via e-mail to him. It's that simple.
Ah, if the kid I was knew then what the adult I am knows today (for example: I now wear earplugs when cycling as protection against prolonged exposure to wind roar and street noise). And I think that wistful sentiment speaks to why the study's results aren't as dramatic to me as how they were embraced by the media. Because ultimately, education and awareness of the dangers are the keys to lowering the number afflicted. The more we know, the more ears we can protect.
Will Campbell
[email protected]