In this issue, we turn your attention to pediatric products. Be they audiometers, cochlear implants, FM listening systems, earmolds, or BTE hearing instruments, the variety of products available to and for children is growing.
We asked manufacturers/distributors:
What are your best-selling products?
Why are those items selling versus your other offerings?
Tell us about changes you envision down the road.
---
AMANDA CERKA MROZ, AuD, CCC-A
clinical project liaison
GN Otometrics
Taastrup, Denmark
The MADSEN Astera is a two-channel clinical audiometer based on state-of-the-art technology and modern pediatric audiology practice. When testing children, it is important to be in close contact with the patient. The Astera audiometer control panel has a traditional layout featuring detented attenuators that allow the user to feel changes in level, keeping their eyes on the child at all times. In addition, the OTOsuite software features large and clear audiograms displayed on a monitor that can also be viewed without looking down at the device. More Astera features that improve pediatric testing include Frequency Specific Hearing Assessment noise, Channel Specific Threshold Storing, Multiple Speaker Routing, and integrated word lists.
---
DAVID P. SPEIDEL, MS, F-AAA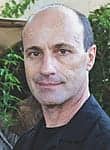 David P. Speidel,
MS, F-AAA
director of audiology services
Interacoustics
Eden Prairie, Minn
Our best-selling pediatric products are the OtoRead OAE Device, the Titan Middle Ear Analyzer, and Eclipse ABR/ASSR/OAE. The OtoRead remains a popular OAE screener for pediatrics because it is fast, has good signal-to-noise algorithm, and is small and portable. The Titan Middle Ear Analyzer is a small and portable middle ear device that is used for pediatric assessments. The 1000Hz probe tone is suitable for children below 6 months of age, and the footprint allows for transporting it to multiple locations. It can be transformed from a basic screening device—handheld—to a full clinical instrument operated from a PC. The Eclipse ABR/ASSR is gaining in popularity because it offers new technologies for faster and more efficient evoked potential exams as well as extremely fast estimation of behavioral thresholds. A uniform database makes it ideal for collecting multiple exams all in one storage location. The platforms of our instruments are designed for future functionality. As product development evolves, other modalities that are appropriate for these devices will be implemented along with integrated software. Interfacing with EMR programs will also be emphasized for the medical industry.
---
JEN REPOVSCH, AuD
doctor of audiology
Maico Diagnostics
Eden Prairie, Minn
Our best-selling pediatric products are the EroScan Pro and Race Car Audio/TYMP. The EroScan PRO combines several tests together into one handheld unit. This allows complete OAE and tympanometry testing with one probe fit and one button push. The unit is completely portable, yet still can perform diagnostic testing and print out full-page color reports from a computer. The included software makes the EroScan Pro the only screener that is EMR ready. A powerful device that saves time and space. The RaceCar Audio/Tymp is the only tympanometer specifically designed to capture and keep a young child's attention. The visual distraction and multimedia entertainment hold the child's attention during testing so even the most active children will be easier to test, and it keeps your young patient's attention. Maico Diagnostics is an innovative leader in hearing screening and will continue to introduce products that provide portability and cutting-edge technology.
---
DARLA FRANZ, MA, CCC-A
director of education and corporate communications
MED-EL Corp
Durham, NC
MED-EL was the first company to offer a wearing option for the littlest cochlear implant recipients when it launched the BabyBTE. With FDA approval for infants as young as 12 months, the BabyBTE configuration for the OPUS processor was created to address the special needs of infants and toddlers—and their parents. Feather light, the BabyBTE weighs only 0.39 ounces, including batteries. A fixation accessory attaches to the battery pack, allowing parents to clip or pin the speech processor to a safe and secure location on the child's clothing, with no equipment on the ear. For older children, MED-EL is the only company that has a standard three-pin input jack for wireless FM systems, enabling battery pack connectivity without an additional accessory. A Kids' Kit with brochures and a backpack, stuffed animal, and toys is provided to every child who receives a MED-EL implant. MED-EL's unique BRIDGE to Better Communication program offers tools developed with leading experts to provide support and rehabilitation for parents and teachers for children of all ages. The company also recently launched a special Kids' Corner on its Web site with fun and educational activities.
---
MAUREEN DOTY TOMASULA, AuD, FAAA, CCC-A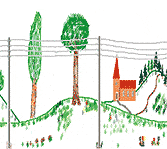 Maureen Doty Tomasula,
AuD, FAAA, CCC-A
product and marketing manager
Oticon Pediatrics
Somerset, NJ
Oticon Safari is the first family of hearing instruments designed exclusively for children with hearing loss from infancy through the teen years. The Safari family offers extensive bandwidth to support language development, wireless binaural processing to improve spatial awareness and localization capabilities, an LED to give parents and caregivers confidence about the instruments' status, and wireless connectivity for easy access to phones, televisions, and other communication and entertainment devices. When children transition from home to school, Safari is easily paired with Oticon's Amigo FM system for an additional boost in the classroom. The dedicated Amigo R12 ear-level receiver offers the child a smaller, more streamlined device when coupled to their hearing aid and helps reduce receiver loss with its interlocking design. The new Amigo Arc neckloop receiver is an attractive option for children with bimodal fittings. Amigo's LED status indicators help parents, teachers, and other caregivers to be certain that the FM devices are functioning properly. Connectivity will continue to be an important feature for children and their parents in the future. We see more of them taking advantage of Oticon's Streamer and ConnectLine system to stream audio from televisions and landline phones directly to the child's hearing instruments. This accessibility may also increase the child's acceptance of their instruments, especially as music and computers become important in their lives. We also see more dedicated instruments within the Safari line.
---
CHRISTINE JONES, AuD, CCC-A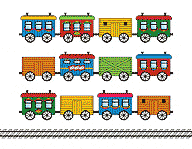 Christine Jones,
AuD, CCC-A
manager of pediatrics and schools
Phonak
Warrenville, Ill
With the particular needs of children in mind, Phonak developed the pediatric portfolio of instruments from the ground up. These specialized instruments, Naida and Nios, are the engines of a hearing system perfectly tailored to the communication needs of every child with hearing loss. More than 20 research studies show that Sound Recover, a fundamental building block of every Phonak pediatric instrument, provides superior access to speech in quiet and in noise than conventional amplification. In combination with our extended bandwidth amplification, the Sound Recover ensures that more subtle, enriching sounds travel up to the brain, allowing children with all degrees of hearing loss to hear more. Other pediatric features provide the best hearing outcomes for any environment. Real Ear Sound restores localization cues normally lost with BTE placement, the iCom wireless streamer allows effortless access to all of the social and entertainment devices important to children and teens, and safety and retention concerns are mitigated with Phonak's pediatric accessory line. To ensure kids have reliable and seamless access to sound throughout all of their activities, the Naidas are all water-resistant. Dynamic FM, the benchmark in listening in noise performance, can be integrated as a one-time BTE modification or added with an audioshoe. This technology has set by improving listening in noise by up to 50%. Phonak is committed to building on its tradition of providing benchmark pediatric hearing solutions and in continually researching and developing innovations that will allow children the greatest access to life's rich soundscapes.
---
JASON GALSTER, PhD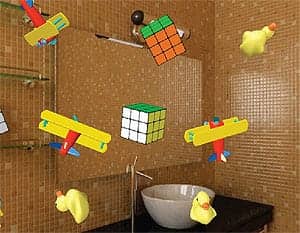 Jason Galster, PhD
manager of Clinical Comparative Research
Starkey Laboratories Inc
Eden Prairie, Minn
The professionals involved with Starkey Pediatrics understand the need for appropriate amplification and preservation of a natural speech signal. Beyond the technology, our partnership with Nickelodeon provides entertaining software and educational materials. A full range of pediatric earmold options are also available. There's even an option to have Nickelodeon characters embedded in the earmolds. When ordered with the hearing aids, each set of earmolds includes 2 years of free remakes. The Starkey Pediatric behind-the-ear hearing aid offers beneficial pediatric features such as a pediatric-specific feedback canceller, Hydra-Shield, for improved durability and water resistance; and Dynamic Direct Audio Input (DAI), a solution for improving signal-to-noise ratio in difficult listening environments. The Inspire 2010 software offers age-specific pediatric fitting recommendations, based on independent research findings. The pediatric fitting system automatically selects feature settings and the DSL 5.0 fitting formula. Coupled with Live Real-Ear and Speech Mapping systems integrated into the software, verification and counseling methods are always available for your pediatric fitting. The future holds many exciting opportunities for pediatric hearing care. Among other advancements, Starkey Pediatrics will leverage wireless technology to provide children with access to stereo audio from an external media source or remote microphone. This wireless technology will stream audio directly to the child's hearing aids, providing an option that doesn't involve neck-worn relay devices or FM boots.
And we asked audiologists:
What pediatric hearing loss-oriented products does your facility favor?
Why are those items preferred over alternative products?
Have you used other products in the past?
---
MARGARET WINTER, MS, CCC-A
BOARD CERTIFIED IN AUDIOLOGY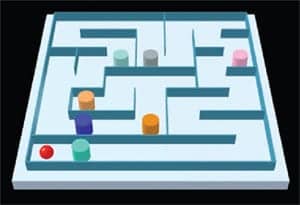 Margaret Winter,
MS, CCC-A
coordinator of clinical services
Children's Auditory Research and Evaluation (CARE) Center, House Ear Institute
Los Angeles
At the House Ear Institute CARE Center, we look for products that meet the broad variety of needs of our birth-to-21-year-old patients. Hearing aids must cover a wide range of hearing loss configurations with a reasonable choice of features, such as number of channels and programs, directionality options, and processing features such as feedback control. Availability of high-power models is important in our population. For the majority of fittings, we look for direct audio input capability, and the easier it is for children, parents, and teachers to manipulate, the better. Color choices are great for kids because they help both parents and children bond with the hearing aids. Similarly, soft earmold materials that can be colored, swirled, glittered, spotted, or otherwise decorated or blended with skin color are essential. Care kits, battery testers, stethoscopes, dry-kits, oto-clips, and other child-friendly accessories are much appreciated. Ease of programming and standard extended warranties help us make the most of our time. Not the least of our concerns is cost, and we appreciate manufacturers who offer discount pricing for Medicaid patients, since this offers us the opportunity to provide high-quality instruments and accessories to all of our patients.
---
JULIE HAUSER, MS, CCC–A
audiology staff coordinator, Audiology Communication Disorders Team
Children's Hospital of Pittsburgh of UPMC
Pittsburgh
As with our own children, we see rapidly changing needs as our audiology families grow and change. The hearing aids that we use need to be flexible, small, and easy to use. Fitting software that incorporates the DSL v5 fitting algorithm and allows for entry of RECD measurements permits us to meet SREM targets on our Verifit without many adjustments. As the young infants grow, their RECD measurements change rapidly. Since we frequently fine-tune the hearing aid outputs, we need to be able to do so quickly and efficiently. For young infants, we need to limit controls, since we don't want the volume or program accidentally changed. We want to easily reactivate features such as phone and FM access as the children grow. Manufacturers who want to serve the pediatric population need to include care kit items. Dri jars and battery testers are small items, but they can help parents to feel more confident in their ability to manage the hearing aids. Oticon includes a visual indicator on their Safari instruments that allows the parent to check that the hearing aids are functioning even without removing the aids from the child. Oticon and Phonak include tamper-resistant battery doors on their instruments to help prevent battery ingestion. These current tamper-resistant battery doors don't require the use of any tools. Teens and young adults are on the move. Like their peers with normal hearing, they need to have access to cell phones, music players, computers, etc. Oticon and Phonak offer Bluetooth receivers that allow them to connect these devices directly with their hearing aids.
---
Judy O'Rourke is associate editor for Hearing Review Products. She can be reached at [email protected].