Through a variety of financing plans, CareCredit provides a service that is mutually beneficial to health care professionals and their patients.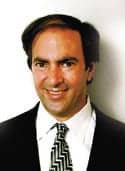 Founded in 1987, CareCredit is the oldest and largest patient financing company in the United States. Headquartered in Anaheim, Calif, and with a staff of 100, the company handles financing services for more than 40,000 health care professionals and their 1 million patients across a variety of disciplines ranging from ophthalmology to chiropractic to dentistry to veterinary to audiology. CareCredit's financing programs are endorsed by over 30 professional associations, and practice management consultants. Hearing Products Report recently spoke with Rob Morris, vice president of marketing for CareCredit, about the company's history, how its program works, and how it has successfully met the needs of audiologists. With CareCredit since 1993, Morris oversees communications for the audiology market. Morris has more than 20 years of experience in sales and marketing of a variety of technical and financial products and services. In addition, he has held marketing and sales positions in the cardiopulmonary, surgical, orthodontic, and dental markets.
HPR: What need did CareCredit meet when it was founded in 1987?
Morris: CareCredit was originally part of a health care manufacturing company. [In communicating with its customers, the company] determined that its products were great, but the patient could not always afford the professional's service and product. In order to help the professional sell more, the company worked with its customers and designed a patient financing plan that met their needs and their patients' needs. This became CareCredit.
HPR: You are not the only financial services health care company in the market, and not the only one who offers financing to audiologists and dispensers. Why and when did you enter the audiology market?
Morris: We entered the audiology market 2 years ago and recently have leveraged our presence. The audiology market has a growing need for patient financing because of the emergence of Baby Boomers who appreciate credit and interest free financing and the growing trend toward better, yet more expensive digital technology. Independent market data has shown that the average American has only $300 of credit available on their credit card. The average person can't write a check for $500. And, for amounts over $500, 77% of patients become concerned to the point of delaying treatment or looking elsewhere. Financing like CareCredit allows the patient to accept the optimal treatment plan and technology the audiologist recommends. Using an additional payment option increases treatment acceptance. The patient now has a way to afford the best technology for their situation, which will result in lower returns. This also means more patient referrals. An additional benefit that the audiologist will enjoy by using patient financing is improved, predictable cash flow, with no recourse if the patient delays payment or defaults. The practice—if they were billing—is out of the banking business. The practice receives payment within two business days, electronically, to its checking account.
HPR: How big is the market? Is it crowded right now or is it expanding significantly?
Morris: Although there are several competitors, none of us feels it's crowded because this market is very dynamic and expanding. All of our marketing and educational efforts serve to build awareness of the benefits of offering additional third-party payment options.
HPR: How does the CareCredit system work?
Morris: It is really simple. The short, easy patient application can be processed by fax, telephone, automated telephone, and online. The credit decision is completed within seconds. The practice and patient can start treatment that day. The practice receives its fees electronically in two business days. The patient receives optimal treatment now and makes convenient monthly payments [later].
HPR: What audiology services do you cover? Is it just hardware, like hearing aids, or do you also cover procedures such as cochlear implants?
Morris: CareCredit covers all audiology services, products, and procedures. CareCredit can finance from $1 to more than $25,000.
HPR: What is your customer practice profile, small audiology practices, large ones, regional, or does it cut across all sizes and demographics? If the latter, why does it work for a variety of practices?
Morris: Our customer practice profile includes the entire range of business models from solo practices to regional, corporate, network, and co-op/buying groups. Our service is transparent and integrates into any practice setting. Since the average patient is reluctant to ask about financing, we recommend that third-party financing like CareCredit be presented alongside cash/check and Visa/MasterCard. This presentation strategy eliminates patient decision delays and increases the acceptance of higher-end hearing aids. It also removes the practice from the temptation to bill.
HPR: Is there a standard a practice must meet before they qualify for your services?
Morris: There are no standards or minimums.
HPR: Do you offer market support to your audiologist/dispenser customers? If so, what does that involve?
Morris: We offer high-quality hearing-specific promotional materials. These include point of sale, patient brochures, and presentation tools. Additionally, we offer training for the audiologist and staff that is specific to their needs. All materials are free as is training—this is especially helpful when there is staff turnover. Material and training can be requested by mail, telephone, or email.
HPR: How has competition changed how you do business? What makes you stand out or differ from your competitors?
Morris: I can't really say competition has changed how we do business. We were the first patient financing company to introduce 3-, 6-, and 12-month interest free plans, and we have found that, in many cases, competition follows our lead. We differ from our competition in [a number of] ways: we have low, fixed processing fees; our patient application process is extremely easy; we allow the practice to process the patient application in seconds via the telephone, Internet, or fax. We are a revolving credit plan, which means that the patient can add on charges without reapplying, all patients who desire a longer time to pay than 12 months—interest free—pay a low 12.96% for the extended plans, so there are no interest rate surprises; we are a GE Consumer Finance company, one of the biggest financial institutions in the United States.
Chris Wolski is associate editor of Hearing Products Report.