The Center for Acquisition of Language Through Listening Enrichment (CASTLE), the UNC Hospitals' model preschool and early-intervention program for children with cochlear implants, is helping children maximize their potential by giving them the ability not just to listen to the world around them, but to speak back to it as well. Since the program's inception in 2001, 37 children have attended and 21 children have graduated from it.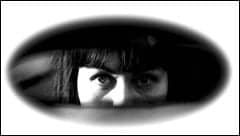 Carolyn Brown, MS, is the program director of the Carolina Children's Communicative Disorders Program and an assistant professor at the University of North Carolina Department of Otolaryngology/Head and Neck Surgery.
Ximena, my foster granddaughter, is an example of what a good preschool and early-intervention program for children with cochlear implants can accomplish. She was born with a profound hearing loss to a profoundly deaf mother. Ximena's mother wanted her daughter to be able to hear and talk, and she received a cochlear implant at the University of North Carolina (UNC) at the age of 17 months.
She entered the first Center for Acquisition of Language Through Listening Enrichment (CASTLE) class at age 3. Today, she is fully mainstreamed in fourth grade at a public elementary school in North Carolina, where she is earning straight A's. She was on the honor roll all last year and passed her end-of-grade (EOG) testing in math and reading at the end of third grade. Ximena receives speech/language services twice a week, and a resource teacher checks on her once a week. Her spoken language is excellent.
Although Ximena's mother is deaf, studies have found that 95% of the 12,000 children born with hearing loss each year have hearing, speaking parents. The resulting conflict between cultures can be problematic as families find themselves suddenly thrust into a complicated world in which parents communicate with one language (the spoken word) while their child communicates in another (sign).
Our experience has shown that, with cochlear implants, children with even the most profound hearing loss can both hear and talk. An outgrowth of UNC's highly successful W. Paul Biggers Carolina Children's Communicative Disorders Program (CCCDP), CASTLE is making headway in North Carolina not just by educating kids, but also by providing valuable hands-on training for teachers of the deaf, speech pathologists, and audiologists, as well as the families of children with significant hearing loss. It's a team effort in which implanted children develop the auditory/oral skills they need in order to mainstream into public school classrooms as early as kindergarten.
Rise in Cochlear Implants Presents Challenges
With early identification of hearing loss now mandated through universal newborn screening, the number of American children receiving implants at a very young age is expected to continue to increase. Currently, nearly 100,000 people worldwide have received the implants and, according to the Food and Drug Administration, that includes nearly 15,000 children in the United States.
The increase in the use of cochlear implant technology, however, presents a new set of challenges for educators, policymakers, and audiologists. Deaf children who receive cochlear implants traditionally require 4 years or more of intensive therapy to take full advantage of the devices.
One hurdle these children face is that most teachers of the deaf have been trained to develop language visually through signs and have often not been provided training in the development and integration of audition, language, and speech, which is so critical in helping children maximize their potential in spoken language. Additionally, a sizable number of children with cochlear implants are entering local public schools in rural areas that are far removed from the few auditory/oral centers. As a result, parents of these children have limited or no opportunities for a spoken language option.
Founded in 1992, the CCCDP is well established as a North Carolina state-funded program to help children with speech and hearing disorders. It has fit more than 500 children with cochlear implants and provided services and equipment to at least 1,400 children in 88 counties.
Initially, CCCDP comprised two components: a cochlear implant team, and a financial assistance group to help families who were unable to afford hearing aids or implants for their children. However, after recognizing the need for further educational awareness about cochlear implant technology and the spoken language opportunities they bring to deaf children, a third component, CASTLE, was added in 2001. Direct intervention services for children and their families are offered in the form of preschool classes, individual speech/language therapy, A/V therapy, and speech/language evaluations. CASTLE also serves as a model program through which hands-on learning opportunities are provided for professionals working with deaf and hard of hearing children in how to develop spoken language through listening. The program was initiated with private funds, but is now funded through a private/public partnership.
Program Goals
Headquartered in Durham, CASTLE utilizes a community-based approach in which teachers, clinicians, and parents collaborate to provide children with the 4 to 5 years of therapy they need to maximize the use of their cochlear implants.
For the state of North Carolina, the program has six distinct goals:
Increase direct-intervention services for children who are deaf or hard of hearing;
Increase preschool opportunities for these same children;
Increase families' opportunities to learn how to facilitate their child's language at home throughout the day;
Increase the number of hearing-related professionals trained in auditory-based intervention;
Increase the number of graduates in hearing-related fields who have had practical experience in auditory-based intervention; and
Increase access to auditory-based intervention in rural areas.
Multifaceted Benefits
Grads going to regular classes or oral classrooms. To date, every student who has graduated from CASTLE is now enrolled in regular classes or oral classrooms at a public school. At the program's site in Durham, 10 children—ages 3 to 6 years—currently are enrolled. They take part in normal classroom activities for 3 to 4 hours Monday through Thursday, and attend a one-on-one auditory-oral therapy session daily, as well as a parent-participation therapy session weekly.
Training for professionals. In addition to these child-centered activities, deaf educators and university students pursuing hearing-related careers can learn hands-on about new technologies and ways to manage hearing loss while working with children at CASTLE. Internships, a summer institute in auditory/verbal therapy, a mentoring program, and a fall conference also are available to professionals and students.
Through a recent collaboration with the North Carolina Department of Health and Human Services Office of Education Services and the Beginnings Organization, CASTLE is also helping to provide at least eight additional workshops in several areas of auditory/oral and auditory/verbal intervention at no cost to state professionals. As of 2007, educators and therapists in more than 50 of the 117 school districts in North Carolina have received some level of training through the program.
Training and support for parents. For parents and other caretakers, the program also offers opportunities to help their children with cochlear implants continue to develop their spoken language skills at home. Research has shown that intervention works best for a child with hearing loss when it is initiated before the age of 6 months.
To that end, CASTLE's parent-training program offers families of young children with hearing loss opportunities to learn language-development techniques as early as possible. Once a child is enrolled in the program, the learning curve for parents is accelerated, as once a week mothers and fathers receive an individual training session from the staff.
To further assist parents, a small kitchen, living room, and bedroom are offered in which they can learn how to help develop their child's hearing and spoken language skills during routine daily activities such as snack-time and bedtime. In addition, a "Mommy and Me" class meets once a week to help educate parents on how to regularly involve their children in situations where they will use spoken language and teach them to attend to and utilize sound throughout their day. This also provides opportunities for parents to meet one another and further develop a support network.
Vision for the Future
Following the success of CASTLE's prototype school in Durham, recent grants provided by several foundations allowed CASTLE last January to expand to a second site in Wilmington, NC. Four children are currently enrolled in classes at that site, and another expansion site is scheduled to open in the western part of the state next year. The ultimate vision is to see the program established as a comprehensive statewide program in North Carolina.
The biggest hurdle in founding CASTLE was securing the private donations to establish the program and make it grow. Raising the needed funds takes a great deal of legwork, paperwork, and grunt work. However, when you see a deaf child learn how to talk and begin succeeding in a regular classroom at a public school, you know all of the work is well worth it.
---
Correspondence can be addressed to [email protected] or Carolyn Brown, MS, at .